Taking the time to decorate the window boxes in late fall with greenery lays the foundation for holiday arrangements, feeds the birds, and brings enjoyment throughout the fall & winter months. Learning how to decorate window boxes for fall and winter to create beautiful texture is not difficult, but will guarantee visual enjoyment throughout the seasons.
This post may contain affiliate links at no additional cost to you.  By making your purchases through the links on this website, IMSL may make a small percentage at no direct cost to you. IMSL only promotes products we use & truly believe in. Please refer to my Privacy & Disclosures for further information. IMSL thanks you for your support!
Nothing brings more joy than to look out the window on a cold & blustery day and see green in the outdoor window boxes. Greenery to be specific. Seeing a little green layered under the snow brings a smile to this avid gardener's face.
In the past, a LOT of time was spent decorating the outdoor hangers for every season. As the chores on the hill grew more labor-intensive, the less time was available for making my space(s) pretty. How could the window boxes still be enjoyed, adapted to each "season" or holiday easily without needing to start from scratch? By building a strong foundation 🙂 .
DECORATE WINDOW BOXES FOR FALL AND WINTER
Decorating your window boxes, urns, or containers with a "foundation" of greens is a great way to create a template that can easily be adapted to any holiday.
Fall Theme – Add a few small mum plants, fall miscanthus blooms, dried wheat, or ornamental cabbage to transform your foundation into the fall.
Halloween – Add some ghoul to your foundation of greens for Halloween with the addition of spider webs, witches, or maybe even a skeleton or two.
Thanksgiving – With a few simple additions of small gourds or pumpkins, dried flowers or seed pods, & pine cones your greenery foundation will brim with Thanksgiving spirit.
Christmas – Nothing speaks more to the holiday spirit than an outdoor window box or an urn filled with greenery, red berries and possibly a few fairie lights to set it all off.
CREATING YOUR FOUNDATION
We are fortunate here on the hill to have access to sustainably forage all the greens needed to create the foundation for our fall & winter decorating.
Our favorite greens to forage? Here are a few we find in our area or grow on our property. Many of these evergreens and plants can be purchased at local nurseries should you not have local access to forage sustainably.
Hemlock – The favorite backdrop & filler used here on the hill. The needles are full, branched, and varied green in color.
Pine – Another favorite filler. This long-needled evergreen has an airy feel and is a wonderful filler for other evergreens and textures. Pine is a long-lasting choice with great needled retention. TIP: if foraging sustainably, be sure to wear gloves…pine pitch creates a sticky mess that is difficult to remove from hands.
Holly – Classic dark green or variegated leaves with red berries create a wonderful contrast to evergreen foundations. Leaves are prickly…be sure to wear gloves.
Boxwood – Small to medium-sized leaves make a wonderful contrast to long-needled evergreens. Leaves will brown and drop somewhat when exposed to cold temperatures.
Balsam Fir – Wonderfully fragrant, common component of outdoor arrangements here in NE. Balsams tend toward flat greenery with darker top and underside a lighter green.
Blue Spruce – An amazing addition if you can find it (rarely is it sold) with its beautiful blue/grey color.
Juniper – A favorite addition here on the hill. Easily sourced at nurseries selling holiday greens or foraged sustainably. This greyish/blue, sharply needled plant has wonderful complimentary berries that are bluish/grey as well along with a woody uniquely colored bark.
Winterberry – Natural winterberry is of the holly family and loses its leaves in the colder temperatures leaving wonderful stemmed berries to add to your arrangements. Another favorite on the hill when it's been a good growing season and are found aplenty. TIP: Birds are attracted to arrangements with winterberry & love to eat the berries all winter long 🙂 .
HOW TO BEGIN DECORATING YOUR OUTDOOR WINDOW BOXES
Forage or purchase your evergreens and filler additions. Get more than you think you need. Invariably, we need to make a second trip to gather more supplies & evergreens. Err on the side of caution and gather a LOT. If foraging, be sure to leave a good 5-8 inches of stem. This will be pushed into the soil firmly to create your arrangement.
Prepare your containers by removing any remaining plant material from your hangers and urns. This can be a painful process if your containers remain beautiful from summers growth. Take consolation, if you live in a cold climate like NE, they are short-lived anyhow 🙂 .
Empty the container of any soil that has dense roots as it will make it difficult to push the stems of the evergreens into the soil. Add additional soil to fill the containers which allow the stem to have firm purchase and hold steady during the harsh winter months.
Should your containers be similar, additional sustainably harvested moss or purchased moss is added around the top of the rim and filled into any areas that need it, as shown above. I like to use my leftover sphagnum moss that I use for storing carrots and other root vegetables for this job.
Begin filling your containers. To decorate outdoor window boxes that are adhered to the wall, begin to fill the back (nearest the wall) first and work your way out. I like to add my hemlock branches first as shown below. Don't be afraid to angle the branches so that it gives the hanger dimension.
Decorate your outdoor urns a bit differently, starting with a tall, well filled out piece in the center of the urn and then working your way out in the same manner as the wall hangings.
Begin filling and adding hemlock and other greens to give texture and dimension. Don't be afraid to really overfill the container with evergreens. The more the marrier where outdoor hangers are concerned!
Once the containers are filled with your evergreens, begin tucking in and adding any other additions such as juniper, winterberry, or even attractively shaped sticks.
There you have it! It couldn't be any easier to build the foundation of decorating your outdoor window boxes for fall & winter. Have you found time-saving methods of decorating your outdoor spaces, window boxes, or urns? Love to hear from you by joining the conversation below!
Be sure to follow IMSL on all social media channels for further tips, tutorials, & happenings!
Love, Light, & Laughter ~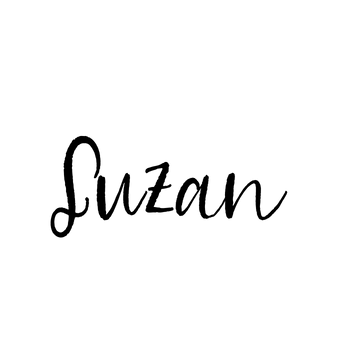 This article was featured on Busy Monday, Thursday Favorite Things, AND Farm Fresh Tuesdays!