Gift wrapping sustainably with these creative, green, eco-friendly idea's will have you well on your way to a zero waste approach to the holiday's.
This post may contain affiliate links at no additional cost to you.  By making your purchases through the links on this website, IMSL may make a small percentage at no direct cost to you. IMSL only promotes products we use & truly believe in. Please refer to my Privacy & Disclosures for further information. IMSL thanks you for your support!
Tis' the season for decking the halls to the sound of Bing Crosby's "I'm Dreaming Of A White Christmas".  But as we begin the process of wrapping those thoughtful gifts, know that there are greener, more sustainable alternatives to wrap them in.  
Giving gifts wrapped in eco-friendly, alternative ways, brings the joy of giving to a whole other level for me.  It has always disturbed me seeing the amount of waste created each holiday season.  In researching alternative methods, it came to my attention that approximately 1/2 of paper consumed in the U.S. goes to gift wrapping and decoration.  This equals to about 5 million tons of waste each year according to Rubicon!  
There are many methods and ways to wrap your gifts more sustainably.  Here are just a few.
GIFT WRAP SUSTAINABLY BY REUSING & RECYCLING
First and foremost, recycle any wrappings you receive.  If you can crinkle it up in a ball, it should go in the recycle bin.  Save your wrappings from gifts you receive to re-use!  You could call me somewhat of a wrapping hoarder (much to my husband's dismay).  I save every bag that we receive to re-purpose.  If the wrapping is large enough and in relatively good shape, that is saved as well.  It's a win-win as you save money, time and the environment.
Sharing Is Caring & I Thank You For It ❤️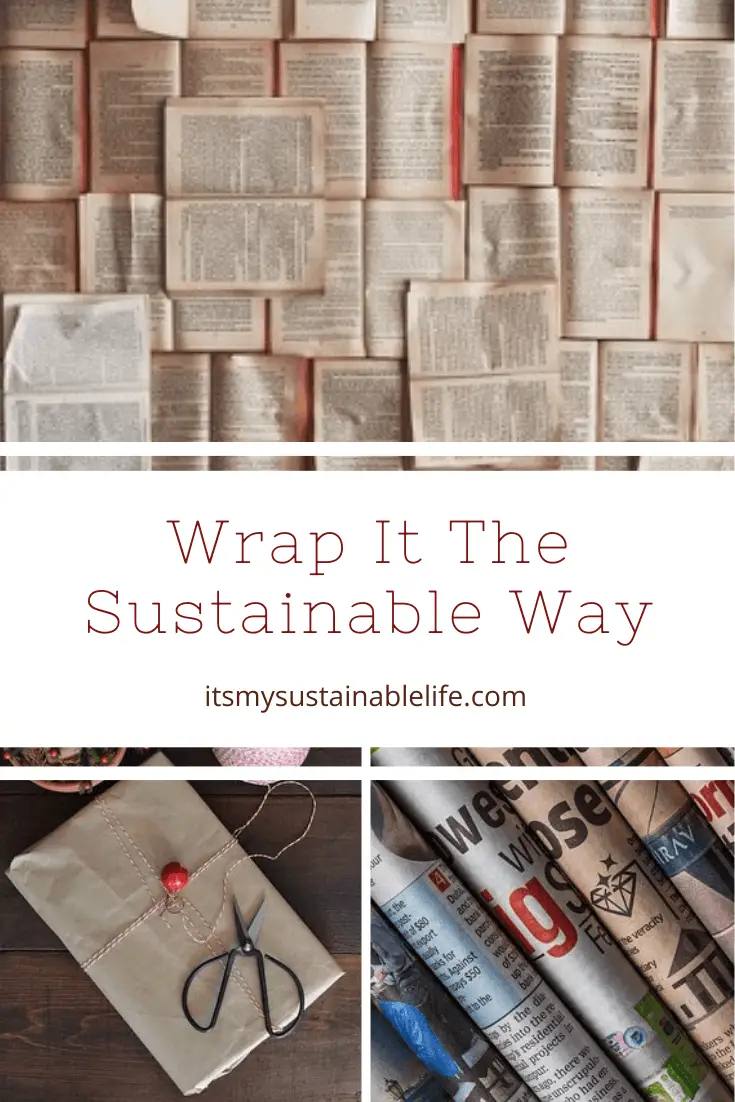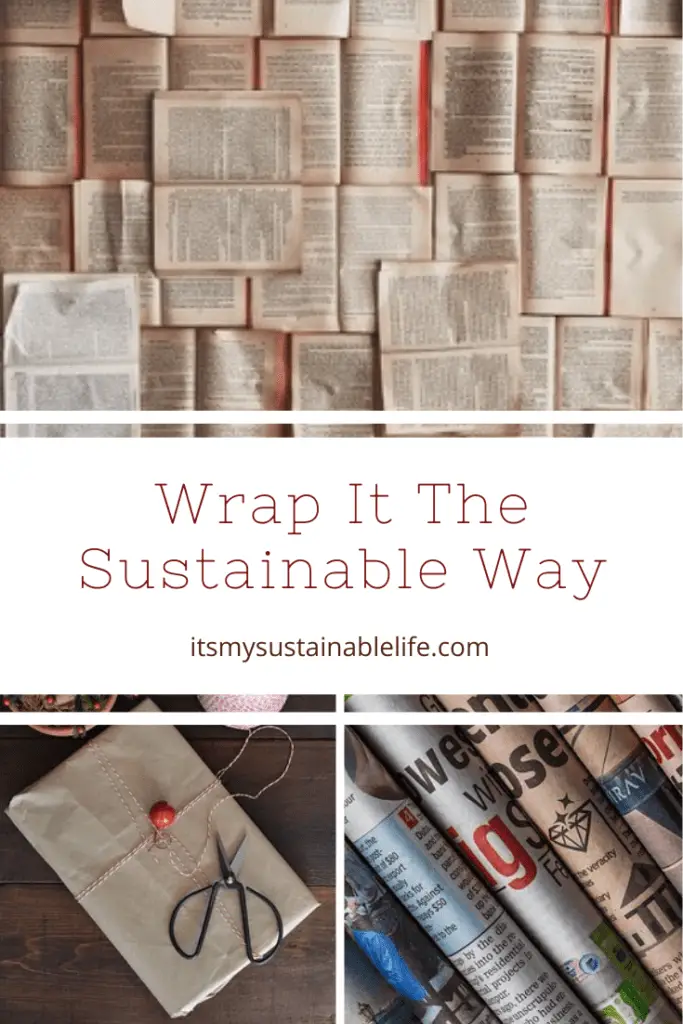 GIFT WRAPPING SUSTAINABLY – LET IT BE
What do I mean?  Let the present be the wrapping.  For instance, fold clothing, shirts, t-shirts, robes, and pajamas, in unique ways and tie with raffia or twine, and add a tag.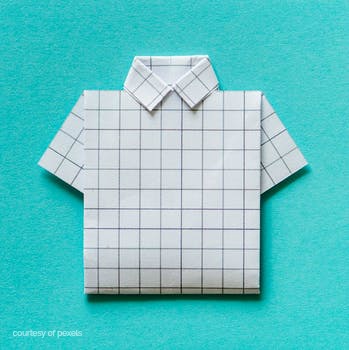 GIFT WRAPPING SUSTAINABLY USING TEXTILES
Use clothing no longer needed.  Think men's button-down shirts, pajamas, and t-shirts, cut to size and wrap, fold, or tie.  Scarves, shawls, and wraps can make a wonderful additional gift.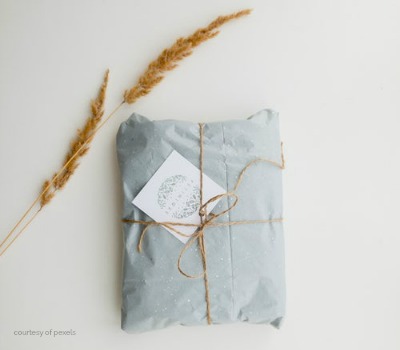 As an alternative, you can use the Japanese method of wrapping, Furoshiki.  Take brightly colored fabrics and simply tie the gift in unique and beautiful ways.  The Ministry of The Environment, Government of Japan has graciously shared this method with us all.  Visit their site and download a free PDF to have on hand.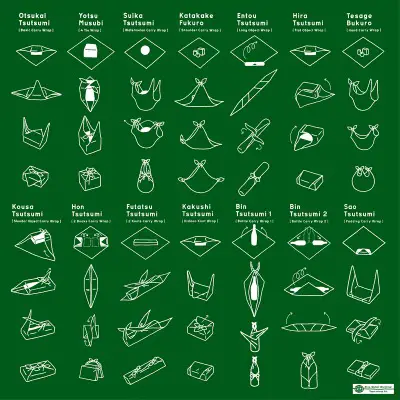 Kitchen towels, tea towels, cloth napkins, and pretty dishcloths all make for usable and beautiful wrapping.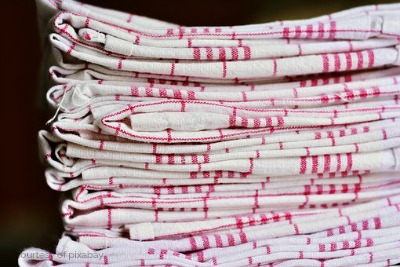 GIFT WRAPPING SUSTAINABLY –

THINK FREE
Personalize the wrapping by selecting the medium most like the recipient's likes, hobbies, and interests.
Use brown paper bags from the grocery store and tie with twine or string, especially nice for those who favor the farmhouse or rustic look.
Newspaper print can make a unique brightly colored wrap or a monotone colored one for the daily news readers in your life.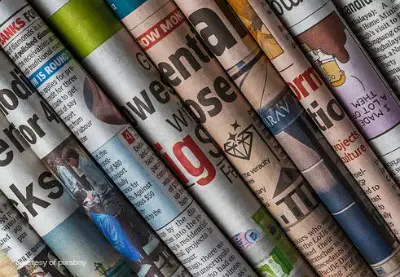 Old maps or atlas pages make an appropriate wrap for the wanderers and travelers you know.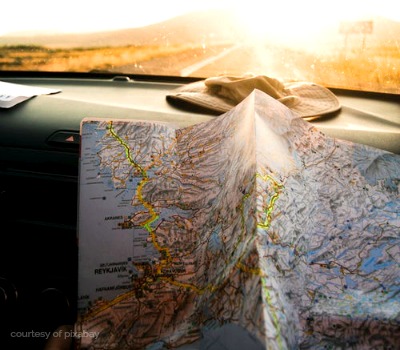 Pages from magazines, un-wanted old books, and music pages are all wonderful alternatives to traditional wrap that can be an added as a personalized touch.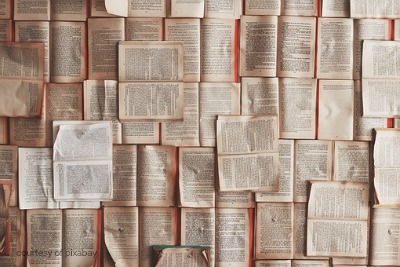 GIFT WRAPPING SUSTAINABLY – USE BASKETS
Who doesn't love a wonderful basket?  They make the most beautiful presentation when gifting.  Fill with just about anything. Food, wine, kitchen wares, bath supplies, crafting supplies, and tools.  The list could go on.  Add a handmade bow and your set to go.
These are just a few alternatives and sustainable gift wrapping ideas that are eco-friendly.  Creating beautifully wrapped packages from any of these methods will surely earn you a big thank you from the recipient, and from the environment as well.
Have additional ideas for wrapping that you've used?  Love to hear about them!  Share with us by commenting below.  
Which sustainable gift wrapping options will you be using this holiday season?
Love, Light, & Laughter ~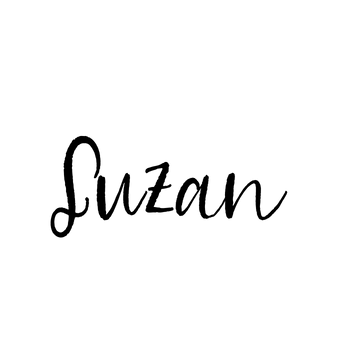 Enjoy this article? Please consider sharing it on your favorite social media channel! Want more? Subscribe below for the occasional update with all the "happenings on the hill"!