By celebrating winter solstice and fitting it into our hectic holiday season, we become more reflective and celebrate the magical beauty of the season.
This post may contain affiliate links at no additional cost to you.  By making your purchases through the links on this website, IMSL may make a small percentage at no direct cost to you. IMSL only promotes products we use & truly believe in. Please refer to my Privacy & Disclosures for further information. IMSL thanks you for your support!
WINTER SOLSTICE 
Winter Solstice has traditionally been celebrated around the world by honoring earth's seasonal cycles for millennia.  Today it is an opportunity to reconnect to nature, community, and family.  By incorporating Winter Solstice celebrations into our hectic holiday season, we become more reflective and celebrate the magical beauty of the season.
Winter Solstice, also called hibernal solstice, marks the beginning of winter.  It is astronomically defined as the shortest day of the year with the least amount of daylight and the longest night.  The word solstice itself comes from the Latin word "sol stetit", literally meaning "sun stands still".  It is the celebration of Light and the rebirth of the Sun.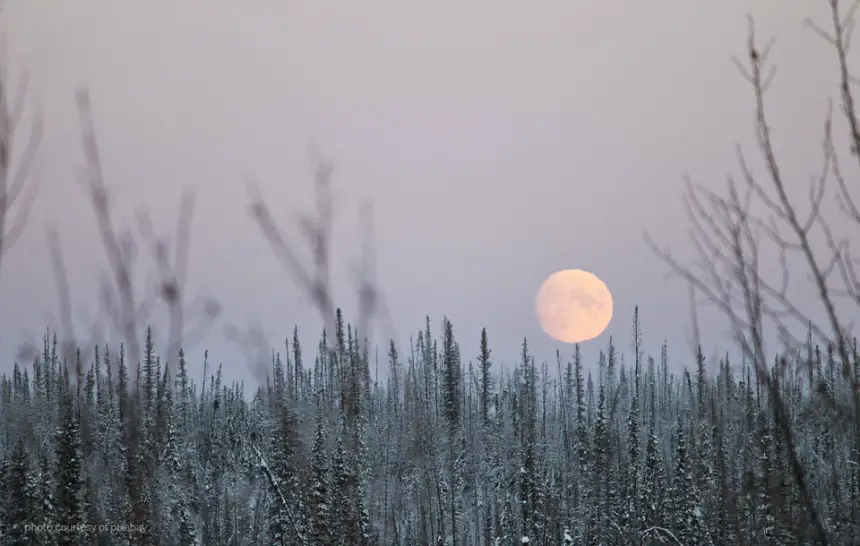 It begins the moment the Northern Hemisphere is pointed the farthest from the sun.  This typically falls around the week of Christmas time. When the solstice happens to fall on a full moon, the event becomes even more auspicious. The full moon during this time is known as "The Cold Moon" or "Long Nights Moon" as it is called by some native Americans tribes, giving a nod to winter solstice.
Although it has not been determined exactly when solstice celebrations began, we do know that for centuries humans have been worshipping the sun.  Stonehenge is probably the most famous example of this.  This prehistoric monument is believed by many to have been built for just this purpose due to its precise alignment with the sun.  Many today still celebrate Winter Solstice by visiting this site to sing, chant, practice yoga and kiss the stones.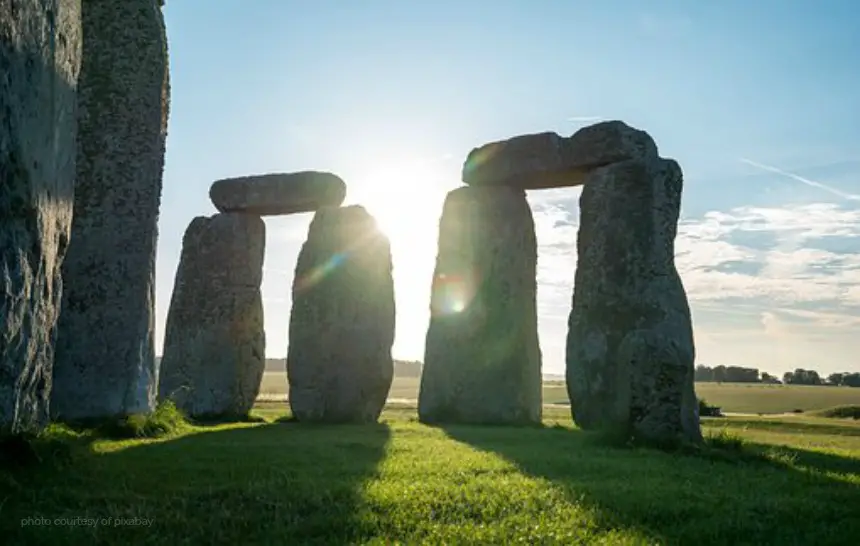 WINTER SOLSTICE FOLKLORE
Also known as "Yuletide", is the pre-Christian Scandinavian festival celebrated by the historical Germanic peoples.  Joyful celebrations welcoming the return of the sun included bonfires burning in the fields, children going from house to house with gifts of apples and oranges (symbolizing the sun) spiked with cloves laid in baskets lined with evergreen boughs (symbolic of immortality), and wheat stocks (symbolic of the harvest) dusted with flour (symbolic of triumph, light, and life).
Most of today's customs surrounding Yule are associated with Christmas.  Our more traditional Christmas decorations, a tree, holly, and candles, come from Yule.  The colors, red, white, green, silver and gold are stemmed from Yule.  The acts of decorating the tree, exchanging gifts to honoring Kris Kringle, aka Santa (the Germanic Pagan God of Yule) all come from Yule.
WINTER SOLSTICE CELEBRATIONS AROUND THE WORLD
Feast of Juul a Scandinavian festival of fires being lit to symbolize the heat, light, and life-giving properties of the sun.
Dong Zhi Winter Festival a family Chinese celebration honoring the ancient thought of "yang", the muscular, becoming stronger on this day.
Saturnalia, an ancient Rome celebration lasting seven days to honor the Roman god of harvest and agriculture, Saturnus.  Carnival-like festivities were held, grudges were forgiven, and wars were postponed.
Burning The Clocks is a more recent English tradition where thousands of people gather in Brighton, England, craft paper lanterns made of paper and willow, and carry them through the streets to the beach to burn them commemorating the end of the year.
In the true spirit of celebrating the Winter Solstice, focus on time spent with family and friends with love and laughter, and that every ending is a new beginning.  There are simple rituals and gatherings that can be planned to seal the bond and celebrate this magical time.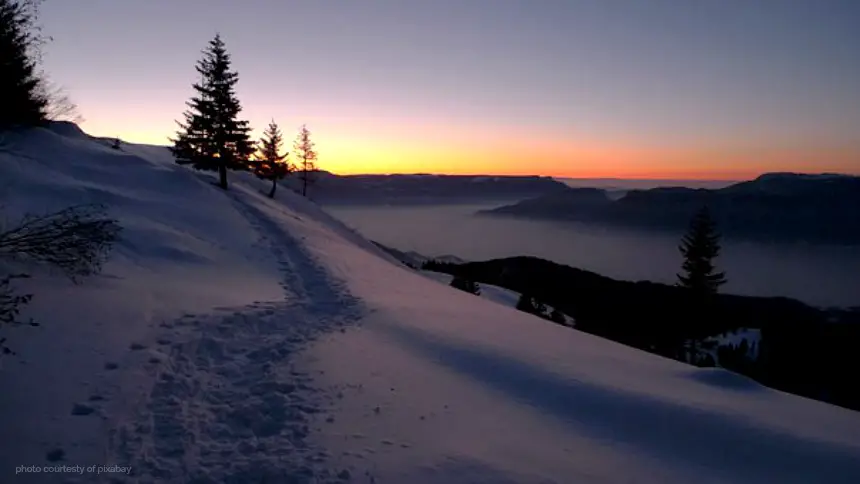 CREATING WINTER SOLSTICE CELEBRATIONS
Making a Winter Solstice tree is simple, fun, and the wildlife will love you for it.  A  true inspiration for this is a wonderful read with beautiful illustrations by Ted Rand, "A Night Tree", where a family goes into the night and decorates the trees for the woodland animals.
We can easily do the same.  Bring the family together and make a special night out of making some or all of these simple yet practical treats and decorations.
Adding Winter Berries To Outdoor Arrangements
I enjoy decorating all of my hangers and urns each fall with winter greens.  When available, I always make sure to add red winter berries to my arrangement as the Holiday Season approaches.  Birds will thank you, and as an added bonus, the berries draw the wildlife close for watching.
Apple Treats
Cut apples in half, butter the cut side with peanut butter, and press peanut butter side down in bird seed.  With threaded needle make a loop in the top of the apple so that it can be hung outside to be enjoyed by our feathered friends.
Popcorn And/Or Cranberry Garland
Pop some uncoated plain popcorn (enjoy a few bites) and string into long garland strands to hang in trees, bushes, and shrubs.  Better yet, make extra and use on your indoor tree as well!
String together fresh cranberries into a long garland.  Refrain from dried cranberries as most will have added sugars.  I like to slightly freeze the fresh berries, making it easier and less juicy to string together.
Combine the two into one garland alternating an inch of popcorn to a cranberry.  This makes a more beautiful garland, especially if it will be used indoors on your tree.
Citrus Garland
Oranges or lemons can simply be sliced to about 1/4 inch thick and hung by ribbon, twine, or string individually outside.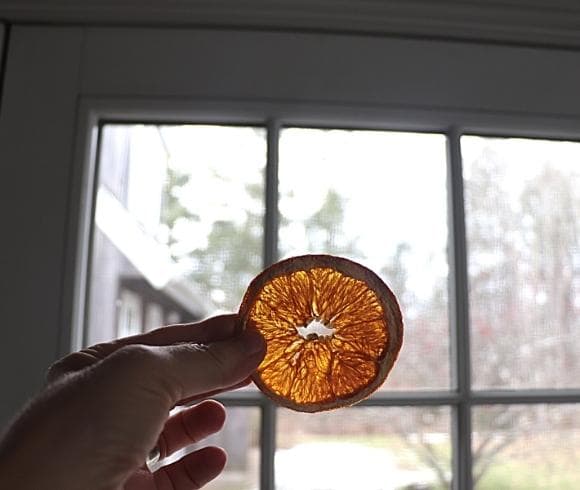 Another option is to slice fruit, dehydrate or bake on low heat to dry, and string together.  A complete how-to tutorial for drying & decorating your own can be found at Making Dried Fruit Decorations.
Create Ice Candles
These fun and easy candle holders are simply beautiful when lit.  You can take a look at a great tutorial from Jessi at Practically Functional detailing all the how-tos.
Another option is to simply use mason jars with the rim and place a votive candle inside.  They can be hung, placed on tables or on the ground to light the way.
Gather Friends & Family

For Winter Solstice
The BEST way to celebrate in my opinion is by gathering a few friends and family members together.  Make it a celebration!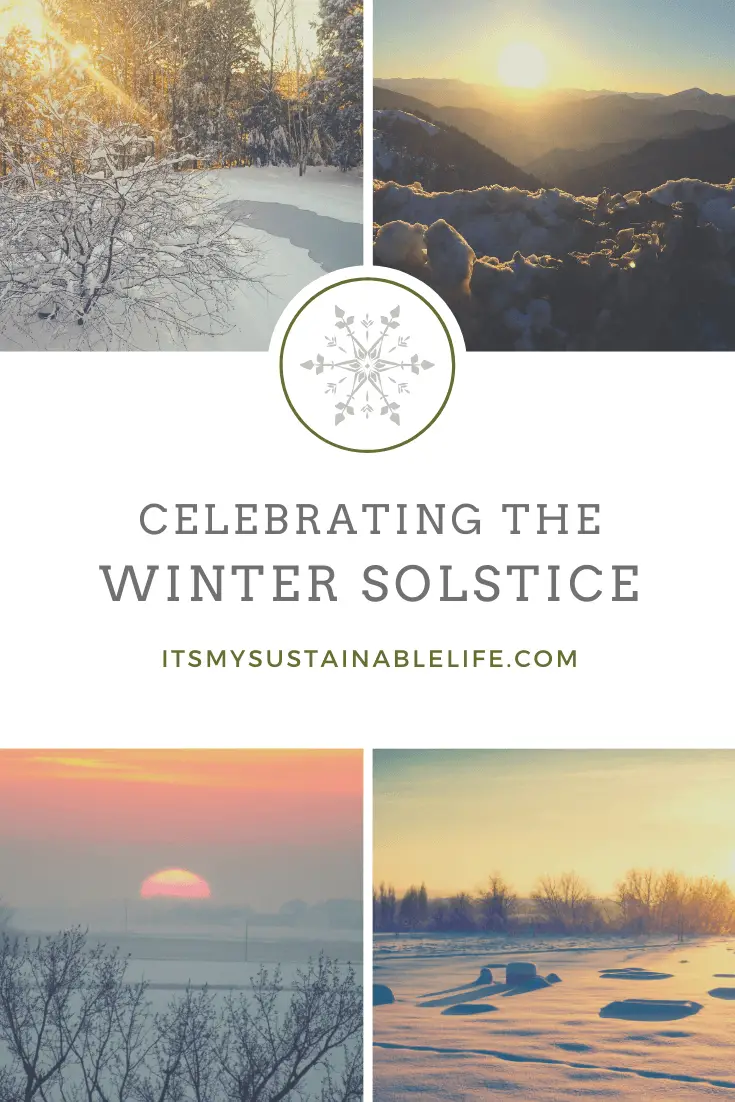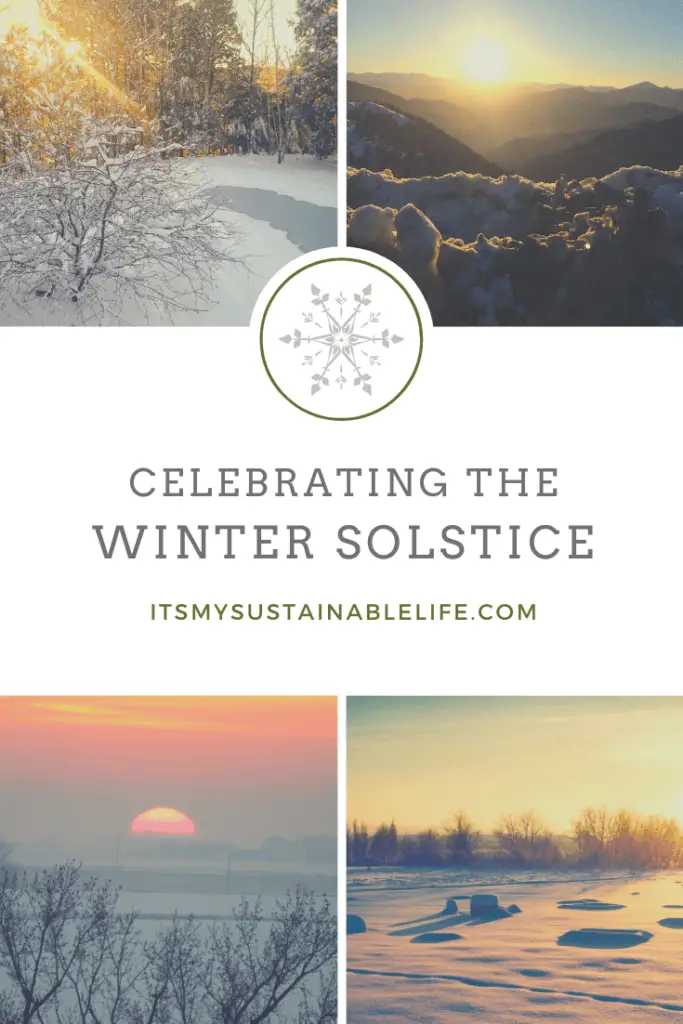 Decorate the outdoors together with all the festive decorations you've made.  

Place your ice candles out and light them.

Have an outdoor bonfire and gather around it serving homemade hot chocolate, connecting us to life and light.

Create a Solstice ritual.   Write down any activities, habits, or aspects of your life you want to let go of for the coming year.  Symbolically burn those intentions while speaking them out loud.  Not having a bonfire?  They can be hung on the tree instead.
However you choose to celebrate the solstice, with friends and family, gatherings or in solitary silence, let it be about honoring the gifts earth has to offer each of us.  Regardless of ethnicity, religious faith, or traditions, we share a commonality, Earth.  By celebrating the Solstice we illuminate those ties.
Happy Solstice!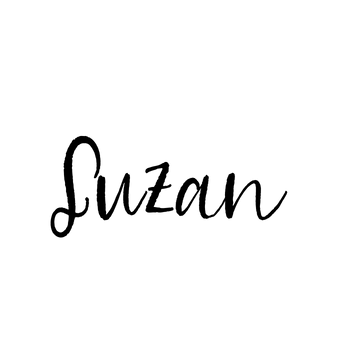 This post was shared at the Homestead Blog Hop!