Creating a seed starting schedule takes the confusion out of when to start your seeds indoors and when to transplant seedlings into the garden.
If there is one piece of advice I can offer for gardeners of any kind? Keep records. This easy to use seed starting schedule will simplify & organize all your planting dates.
This post may contain affiliate links at no additional cost to you.  By making your purchases through the links on this website, IMSL may make a small percentage at no direct cost to you. IMSL only promotes products we use & truly believe in. Please refer to my Privacy & Disclosures for further information. IMSL thanks you for your support!
I know, it can be a bit confusing when first starting a garden of any type. The most common questions I receive?
When do I start my plants from seed?
What seeds should I start now?
How do I start a plant from seed?
When is it safe to transplant my seedlings into the garden?

So let's break it down. It's really not difficult, especially when you create and use my seed starting schedule.
WHAT IS A SEED STARTING SCHEDULE
A seed starting schedule or chart is a journal or record. A plan that can be made far in advance of planting time.
When I first began my gardening journey, I cannot tell you how many times I'd forgotten to sow a seed, & missed the date of when it should have been sown.

That translates into missed opportunity for growing my own from seed in a timely manner, having access to more unique plants, & saving money from having to purchase plants at the local nursery!
Starting your own plants from seed offers joy in the height of colder months. After all there is nothing better than seeing new green growth in the height of winter. And it is easy to do.
Creating this schedule also ensure's that your seedlings will not be too young come transplanting time or too spindly or "leggy" by the time they need to be moved. It's a way to create the "just right" moment for each plant.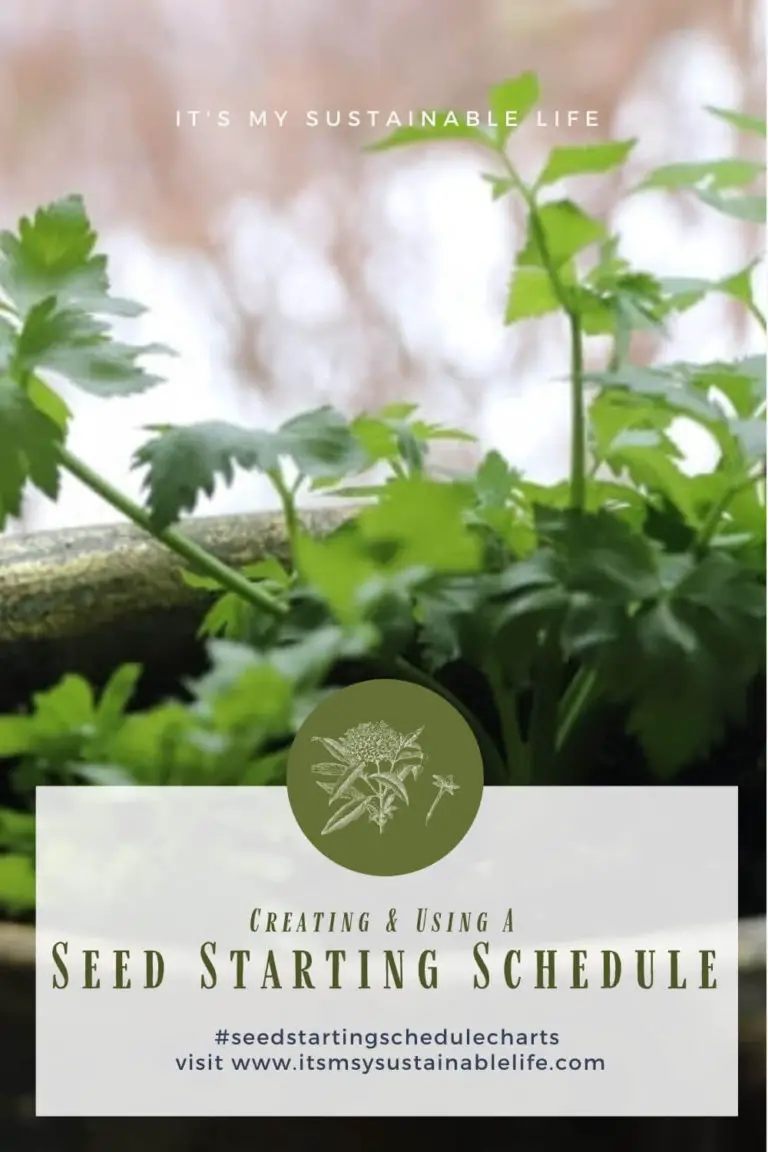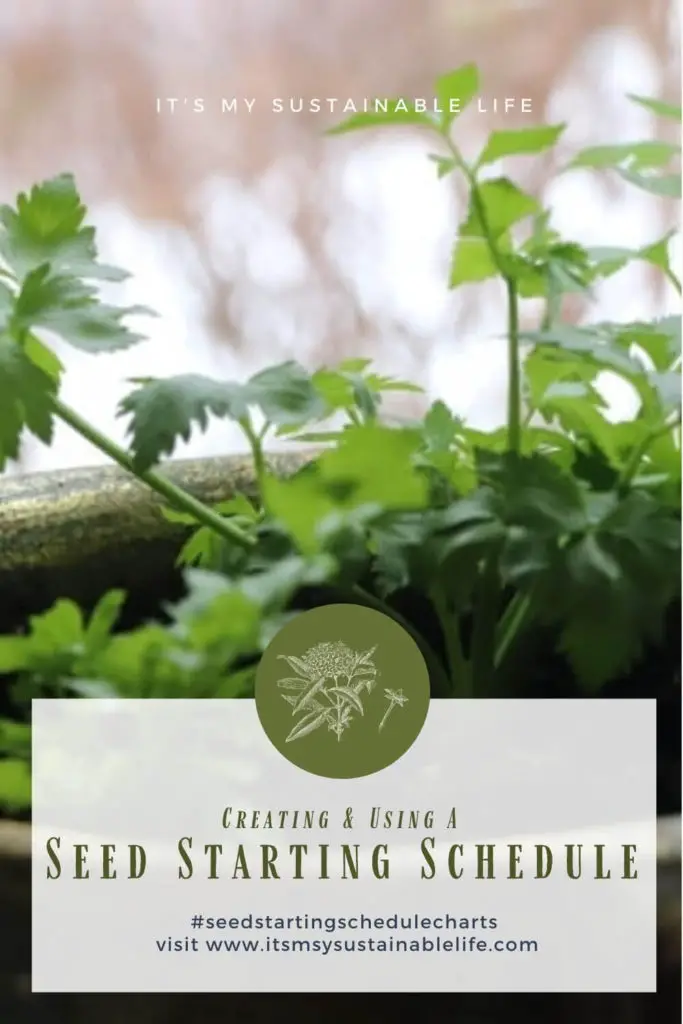 As I always say, you may think you will remember come planting time what you grew last year, but I guarantee you won't. Especially when growing large numbers of plantings.
HOW TO START A PLANT FROM SEED
If just starting out, planning is key to a successful gardening year. First starting with a few easy reads you can find right here will have you on the right path to success.
Be sure to begin at the beginning with "Starting A Vegetable Garden From Scratch" and then take a look at "Seed Starting 101" for a complete tutorial on how to start your seeds indoors.
These tutorials will answer many questions in regard to starting plants from seed and planning out the garden.
HOW TO USE A SEED STARTING SCHEDULE
A good seed starting schedule will offer you a lot of information when planning out the garden & for looking at past gardens. That being said, keep your seed starting schedule pages in a garden binder year to year for easy referral!
Creating your seed starting schedule becomes easier to do year-to-year, as most times you will be growing the same varieties and will only need to make minor adjustments from any notations you may have made the previous year.
Any garden begins with a seed. Learning about what you will be growing from seed begins with "Reading & Understanding Seed Packets". Most of the information you will need to use when creating your seed starting schedule can be found right on the jacket.
At the minimum this schedule should give you a space for listing the variety, sowing date, and transplanting date. The below should be used only as an example . I also find the hardening off date to be useful. More on that topic can be found below.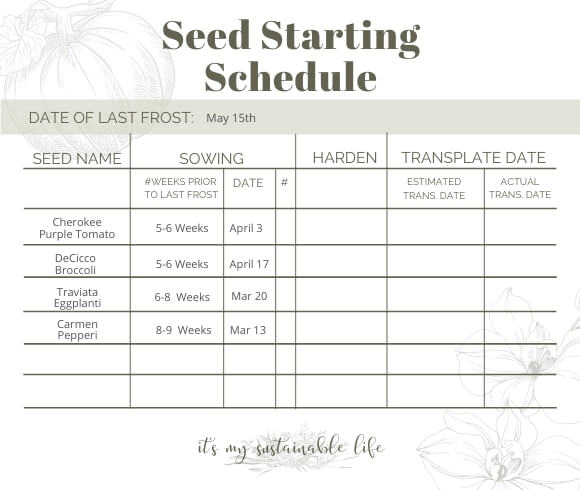 DETERMINING DATE OF LAST FROST
To determine the date of last frost in your neck of the woods is made easy using this calculator. It's also important that you know your gardening zone when choosing seed varieties. This information helps when creating & planning your garden and developing your seed starting schedule.
Write in your date of last expected frost at the top of the seed starting schedule once you have it. Please note, this is an expected date of last frost. Obviously, weather will change year-to-year, location to location, and even source from source (who you've gotten your dates from). Take an average and go from there.
ENTER PLANT VARIETY BEING SOWN
This is an obvious one. I typically will write the variety name (Cherokee Purple) or cultivar and not just the generic type of plant name (ex. tomato), as I grow a lot of each type of plant. Knowing the cultivar will help in future decisions when planning your growing season.
For instance, there have been several cultivar of tomato's that I just don't bother with any longer due to their lack of disease resistance in my growing area. Why grow something when it doesn't do well?
By keeping track of individual cultivar names, I can then easily delete and add from my seed starting schedule as needed.
DETERMINING WHAT TO GROW & HOW MUCH TO GROW
This can be difficult to determine when first planning your garden. After all, how do you determine how much and what you should grow when you've never done it?
"How To Grow What You Eat" should give you pointers in regard to answering just those questions & more!
Once you've made your decision(s), write in the number of seeds sown in the seed starting schedule in the "#" column.
DETERMINE THE START/SOW AND TRANSPLANT DATES
When it comes to seed packets, if you have read "How To Read & Understand Seed Packets" you know that just about every company will have a differenct approach to listing vital growing information.
Some are very thorough and direct, and other's, well, crytpic at best.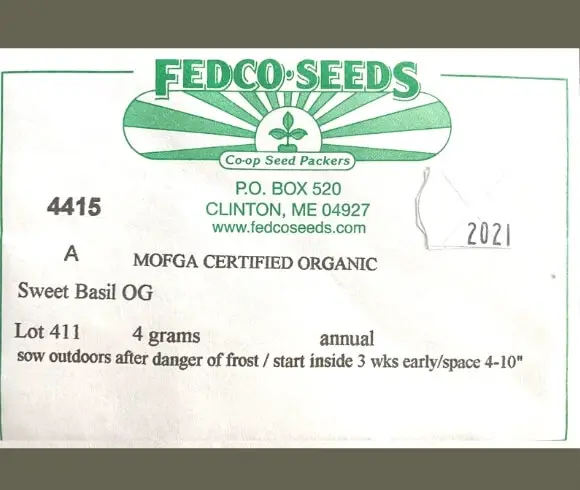 The above seed packet is an example of just that. Giving limited information, but yet all the information you will need for creating your seed starting schedule. When to sow the seeds, & when to transplant the seedlings into the garden space are all listed.
For example, this organic Sweet Basil packet tells me that I need to plant or sow the seeds 3 weeks before my expected last frost date. My last frost date is May 15. Counting backwards from May 15 by 3 weeks on a calendar will give me an approximate sow date of April 24. I would then add this information to my schedule.
NOTE: I find it helpful to round the dates to the nearest day of your choice. So if your planting day will be a Saturday, round all the dates to the nearest Saturday. So much more easier to keep track of come planting time!
WHEN TO TRANSPLANT SEEDLINGS OUTSIDE
There are a few general guidelines when determining when you can transplant your seedlings outside. First and foremost, the obvious. Refer to your gardening zone and your last frost date.
When it comes to filling in the information on your seed starting chart, follow the packet instructions. This package tells me that I can expect to either direct sow/plant the seeds or transplant my seedlings sown indoors "after danger of frost". My last expected frost date is May 15th. Weather depending, I can transplant these seedlings into the garden space any time on or after that approximate date.
I fill in my expected date when planning the schedule out, and then add the actual date of transplanting once the seedlings have been relocated into the garden space.
HARDENING OFF SEEDLINGS
To "harden" seedlings is to simply acclimate that plant to the outside. It's the process of hardening off the plants that will allow them to gradually adjust to more intense sunlight exposures, fluctuating temperatures of day to night, and watering schedules.
Begin the hardening off process approximately 2 weeks prior to your transplanting date, weather permitting. Keep close watch on dipping temperatures and freeze warnings, bringing those plants into shelter if need be.

To begin the process, place your seedlings in a sheltered area for several hours and increase slowly overtime the exposure to direct sun & wind conditions. Eventually, allowing them to remain overnight.
WHAT SEEDS SHOULD BE STARTED NOW
Hopefully by utilizing your seed starting schedule this will not be in question any longer, just sayin' 😉
By reading the seed packets, filling in the appropriate information into the seed starting schedule, you will have efficiently outlined your growing season, when to sow, harden off, and transplant.
Here are a few plant varieties that are commonly grown with approximate sowing information based on your last frost date.
10 to 12 WEEKS – Some herbs, celery, parsley, kohlrabi, celery & onions
8 to 10 WEEKS – Lettuce, spinach, chives, onions, peppers, asparagus, leeks & some herbs
6 to 8 WEEKS – Peppers, tomatoes, broccoli, cauliflower, eggplant, and cabbage
4 to 6 WEEKS – Basil, fennel, cucumbers, melons, winter squash
With a little planning and forethought, by creating a seed starting schedule, you will then be prepared each week for what to sow & start. This is one planner I wish I had when I first began, and is now one that I couldn't do without.
In the works now a complete gardening management planner which you can easily download & print to organize your gardening adventures! Coming soon!
UPDATE! I'm excited to announce that my newly curated garden management planner is available for downloading now! Click on the image below for more information!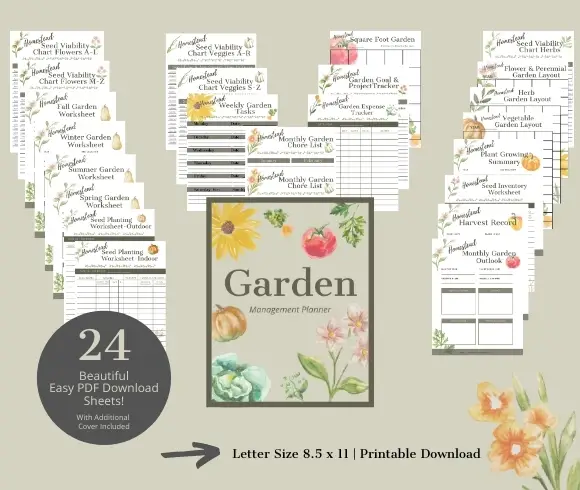 These beautifully designed printable pages are perfect for Moms, wives, single women, men and Fathers with any level of gardening experience. Planning, tracking, and organizing garden records year-to-year is key to growing a successful garden, staying focused on key gardening dates, and creating an organized approach to your growing season.
These 24 clear and concise printable pages, with the addition of a gorgeous cover sheet, were created with the gardener in mind. Simple to use & adjust to your specific needs, each page will assist you in designing, planning, harvesting, and maintaining your garden.
Did I mention, what a wonderful gift to any gardener this bundle would make? It's never too early to begin planning the garden and creating a seed starting schedule.
Do you utilize a seed starting schedule?
Love, Light, & Laughter ~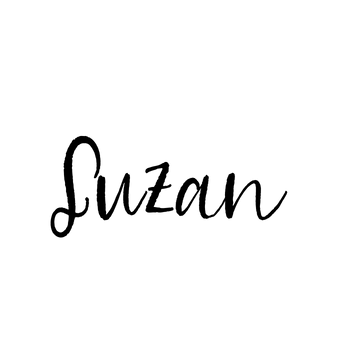 HAVE YOU SEEN THE LATEST?