Creating a simple skincare routine without a ton of added chemicals can be somewhat impossible for those relying on conventional methods.

  These easy skin care tips based on an Ayurvedic approach will have your skin looking it's radiant best.
This post may contain affiliate links at no additional cost to you.  Please refer to my Privacy & Disclosures for further information.
AYURVEDA
Ayurveda, meaning "knowledge of life", is an ancient whole-body healing system.  In the simplest of terms, Ayurveda is "The Science Of Life". The foundational belief of this 5000-year-old system is the knowledge that "beauty comes from within" by balancing the right nutrition, exercise, and skin care routines.  A detailed read on Ayurveda, written by NAMA outlines in depth Ayurveda and it's approach to healing.
Time proven remedies and recipes are recommended based on your individual "dosha" or constitution.  Dosha types are based on the five elements of Ayurvedic medicine;  ether, air, fire, water, and earth.  To find out your constitutional makeup or dosha type visit HERE to take this simple test!  
DOSHA TYPES & SKIN CARE
Once you have determined your dosha type(s), you may have more than one, you can then begin to determine the best approach to your skincare regime.  Each dosha, Vata, Pitta, Kapha, has it's own unique determining factors with regard to skin.
---
VATA  thin, dry, fine-pored, delicate and wrinkle prone
PITTA  prone to rashes, breakouts, and rosacea
KAPHA  thicker, oily skin that is prone to enlarged pores, blackheads, and eczema
---
OTHER FACTORS
As the five elements direct the Ayurvedic approach, it stands to reason that as seasons change, and years accumulate, our skincare routine should adjust as well.  For example, utilizing the Ayurvedic "principles of opposites"  summertime begs for a cooling Pitta approach to skincare.  Eat cooling foods; think cucumbers, salads, and cool hydrating drinks.  Approach your skincare with cooling elements; think light, pure and natural ingredients that calm and balance the skin; sunflower, grapeseed, and coconut would be good oil choices.
In contrast, the harsh dryness of winter begs for a more warming Vata pacifying approach.  Eat nourishing foods that are warm and moist; think soups, steamed veggies, ghee, and hydrating with warm drinks; herbal teas, and golden milk (see my post on Golden Paste for recipe).  Finding a balance of both water & healthy oils, for me, it's Bragg's Extra Virgin Olive Oil, both by eating as well as massaging the oil into the skin, your skin will remain moist and well hydrated during the colder months.
MY  DAILY ROUTINE
I utilize the oil cleansing method in my daily routine.  Keep an eye out for a future post on this method detailing the how's and why's.  For now, suffice it to say, I combine organic olive oil and organic castor oil (2:1 ratio for my Vata-Kapha) and cleanse morning and night.  Drying my face well after cleansing, I moisturize.
A little over a year ago, I came across an amazing line of products from The Ayurveda Experience.  I find these oils and methods have reduced my fine lines and kept my face soft and supple without issue.  After my cleanse, to moisturize daily I highly recommend Kesaradi Oil.  This tri-doshic (meaning good for all three dosha types) pacifying oil gives my skin a brighter, softer texture.  I literally use only 4-5 drops of this oil on my face and neck after cleansing to moisturize in the mornings.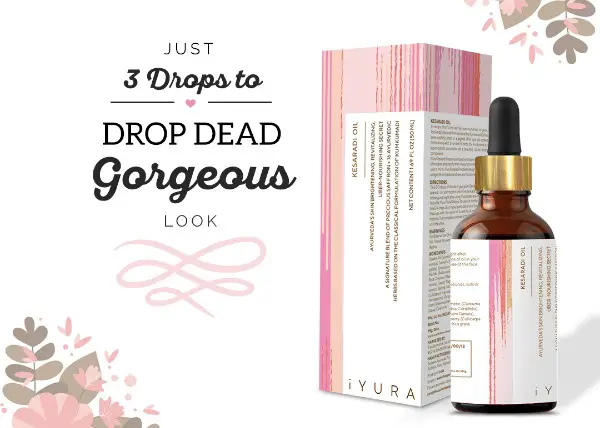 After cleansing before bed, I prefer to use the Manjish Glow Elixir.  This Pitta-Vata pacifying oil makes my face radiant and deeply moisturized.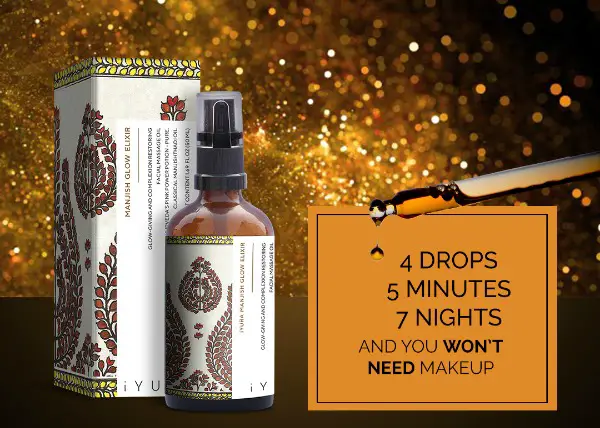 I also make an undereye treatment made with 100 washed ghee, essential oils of rose and frankincense that I use nightly, post coming soon on how to make it.
WEEKLY ROUTINE
Once per week, I give myself a 1/2 hour mini-spa facial treatment.  I have found that by giving myself a facial massage, my skin has become more supple, soft, and seems to be holding the wrinkles at bay. 
After oil cleansing, I apply about 10-12 drops of the Kesaradi Oil and liberally spread across my face and neck.  Using a Kansa Wand I self-massage for about 15-20 minutes.  This wand is amazing and the results are immediately seen.  My skin is tighter, and more radiant after use.  Quite frankly, it also relaxes the tension I hold in my jaw quite beautifully.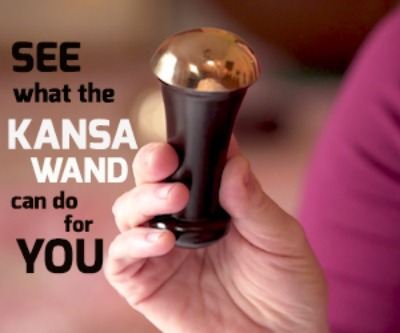 This routine is a simple one that can be used at any age.  It's never too young to begin taking care of your skin.  The advice I wish I had followed earlier in my life.  That's my routine in a nutshell.  By taking simple steps to take care of yourself both inside and out, drinking lots of water, eating nourishing, organic, whole foods, and maintaining daily exercise, you can assure that the beautiful face seen by the world is a radiant, healthy one.
If you haven't already checked out the article, "Ancient Anti-Aging Moisturizer That Will Love Your Face" be sure to do so for an in-depth tutorial on how to make your own 100 washed ghee moisturizer. This would be a wonderful addition to any skincare routine!
Love, Light, & Laughter~