This diy, homemade, natural deodorant that actually works, smells amazing, and uses simple, organic ingredients is easy to do and guaranteed to become your go to natural deodorant.
This post may contain affiliate links at no additional cost to you.  By making your purchases through the links on this website, IMSL may make a small percentage at no direct cost to you. IMSL only promotes products we use & truly believe in. Please refer to my Privacy & Disclosures for further information. IMSL thanks you for your support!
If you've read any article I've written, you already know that I'm a little bit hippy, and lean toward the crunchier way of life. You know the tree hugger of the modern-day kind. 
It was just a matter of time til I embraced the more sustainble & chemical free life fully and completely. One of the last over-the-counter personal care products to go? My conventional deodorant. I've tried a lot of different homemade natural deodorant recipes, and this is by far the best I've made & used.
WHY CHANGE TO NATURAL DEODORANT?
In my efforts to reduce chemical exposure to our family, I began making a lot of our personal care products.  Be sure to check out some of my other posts on how to make toothpaste, moisturizer/body lotion, and laundry detergent for more easy ways to reduce your chemical exposure as well as why.
What chemicals cause me concern?  All of the following.
1.  Aluminum
Most conventional deodorants contain various aluminum compounds normally labeled as:  aluminum chlorohydrate, aluminum chloride, aluminum hydroxybromide, aluminum zirconium.  Although there are varied studies and results of aluminum exposure in the human body, there seem to be no conclusive "scientific" results.  I do, however, know that what we put on our skin is absorbed into the body and aluminum is not something I wish to be exposed to on a daily basis.
A quick note if you are interested in reducing your aluminum exposure and have been using the crystal deodorants.  I personally used the crystal for about a year unknowingly.  They indeed are made with aluminum, aka alum potassium or potassium aluminum sulfate.

2.  Parabens
If you are like me, you probably have heard about how parabens are bad and that you should stay clear of them.  But what the heck are they and why are they bad?
Parabens by definition are:
any of a group of compounds used as preservatives in pharmaceutical and cosmetic products and in the food industry.
If any product(s) you are currently using (think toothpaste, deodorant, shampoo, make-up, conditioner, and body lotion) has methylparaben, ethylparaben, propylparaben, butylparaben, and isobutylparaben, it has parabens.
These chemicals are known endocrine disruptors, have environmental toxins, and are linked to cancers, reproductive disorders, premature aging, immune disruptors and allergies.
3.  Phthalates
Phthalates are mainly used as softeners and are known to cause cancer, birth defects, infertility and allergens.
4.  Propylene Glycol
Used to absorb extra water and maintain moisture in certain medicines, cosmetics, or food products.  This chemical can cause skin, eye and lung irritation.  It has also been linked to a reproductive and fetal neurotoxin which can cause kidney and liver damage.
5.  Silica
By definition is
a hard, unreactive, colorless compound that occurs as the mineral quartz and as a principal constituent of sandstone and other rocks
Although silica is a naturally occurring compound it is also in question as a possible carcinogen if contaminated with crystalline quartz.
6.  Steareths
Steareths is a polyethylene glycol ether made from stearic acid which is used widely as an emulsifier.  It is also an endocrine disruptor, known to have developmental and reproductive toxicity and can be a skin irritant.
7.  Talc
Talc is a naturally occurring mineral, mined from the earth, composed of magnesium, silicon, oxygen, and hydrogen.  Because talc is naturally found near asbestos in the earth, it can be contaminated with asbestiform fibers, a carcinogen.  
8.  Triclosan
Triclosan, often abbreviated as TCS, is mainly used as an antibacterial and antifungal agent used in personal care products.  This chemical has been banned in several countries.  According to the Mayo Clinic, research has shown that:
Alters hormone regulation in animals
Might contribute to the development of antibiotic-resistant germs
Might be harmful to the immune system
For me, putting these chemicals known to be so harmful on my body (absorbed into my system) and under my arms (more than 20 lymph nodes are located in the armpits) is not going to happen. 
DIY HOMEMADE NATURAL DEODORANT
Over a double boiler (I use a metal bowl over a medium-sized stockpot with 2-3 inches of water) slowly melt 2 Tbl Org. Coconut Oil, 1.5 Tbl Org Shea Butter, and 1.5 Tbl Beeswax until all dissolved.  Once completely dissolved, add 1/2 Tbl Oil of your choice.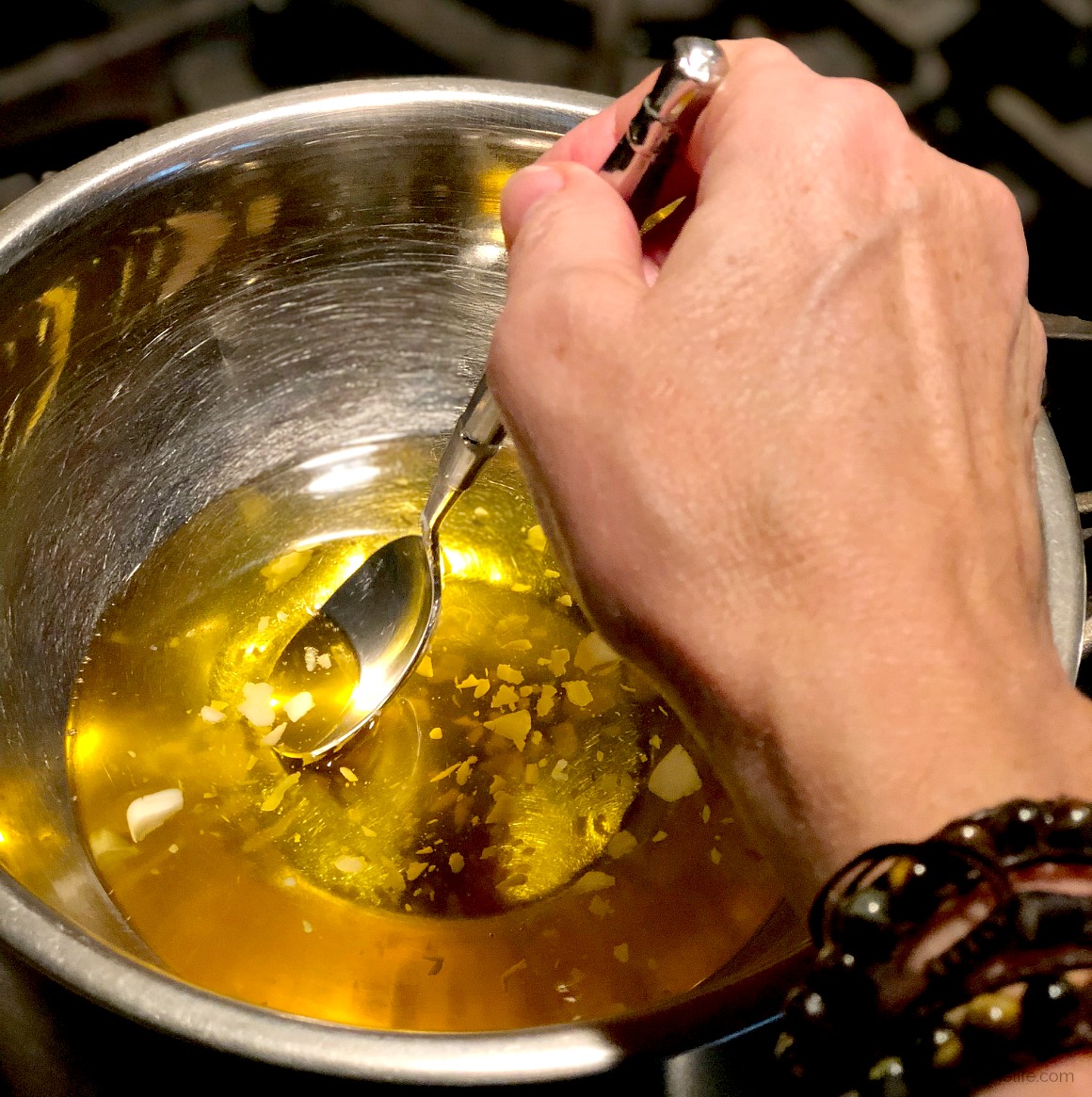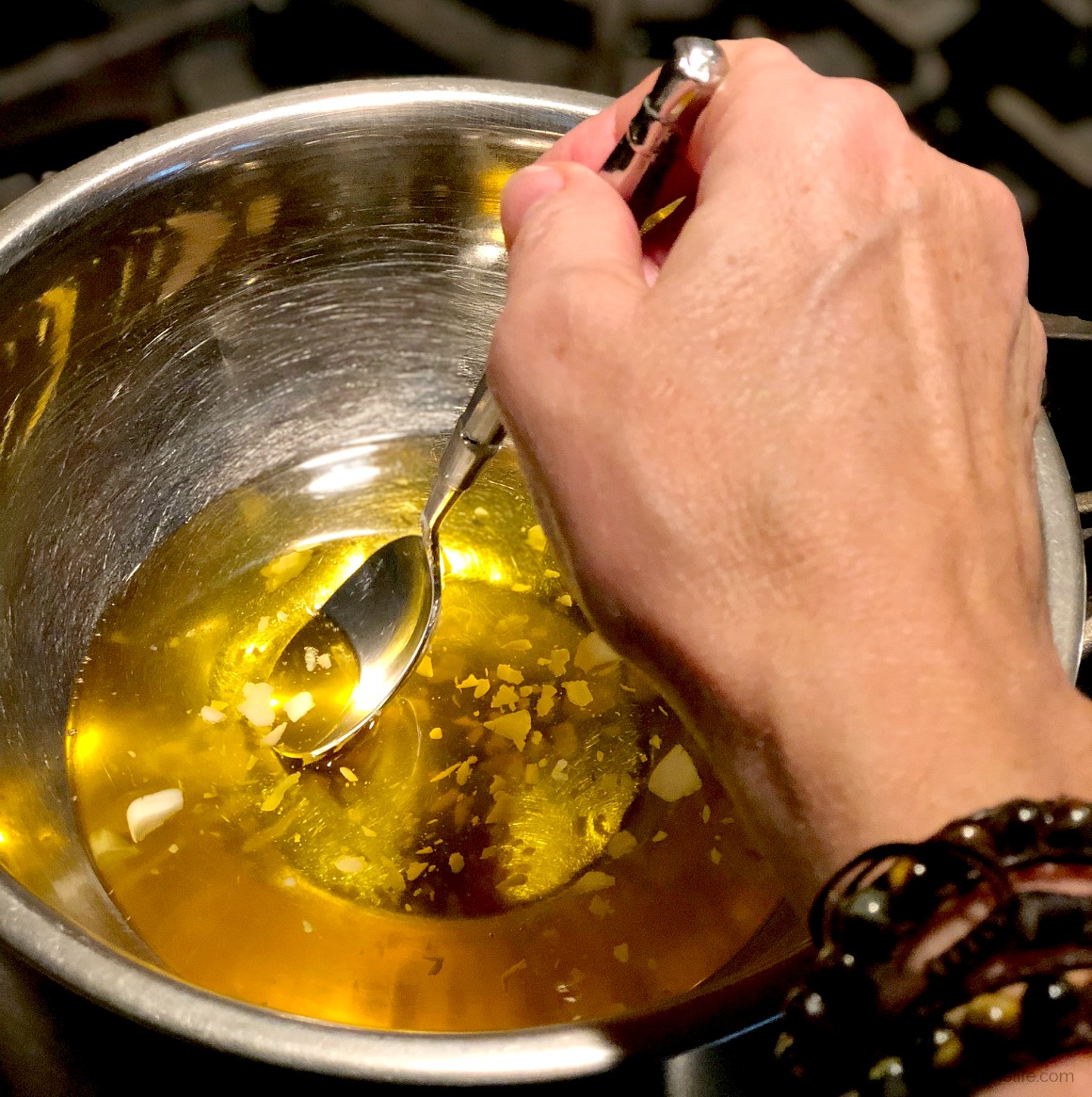 I like to add my Calendula Oil for its healing properties.  You can review my post on how to easily make your own here.  Not into making it?  You can purchase your own here.  Please note I have not used this brand myself as I make my own, but I have reviewed the comments and it seems to be a reputable brand. Or you can contact me directly & I can hook you up with my own organically made Calendula Oil, just sayin' 😉
Once all is melted completely, add 1 Tbl Arrowroot Powder OR 1 Tbl Organic Corn Starch, 1 Tbl food grade Diatomaceous Earth (DE) and 20-25 drops of Essential Oil of your choice.  I like a vanilla scent, so I use plain ole vanilla extract.
Mix to incorporate all the ingredients evenly.  Store in a glass jar for use.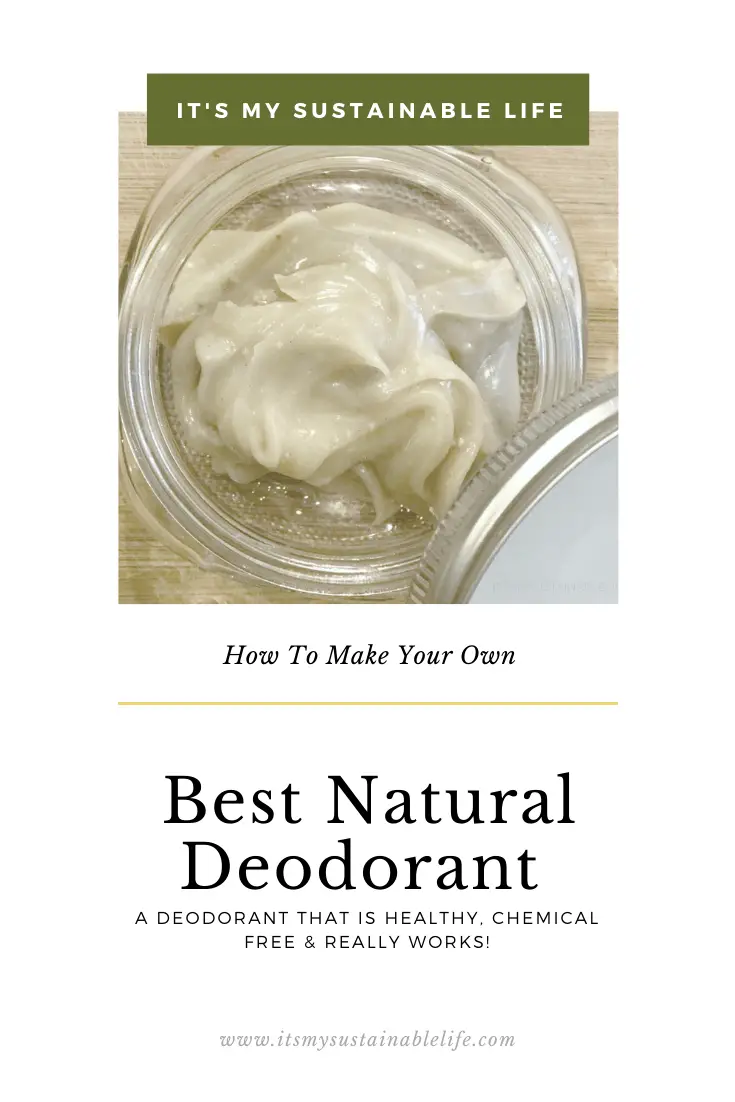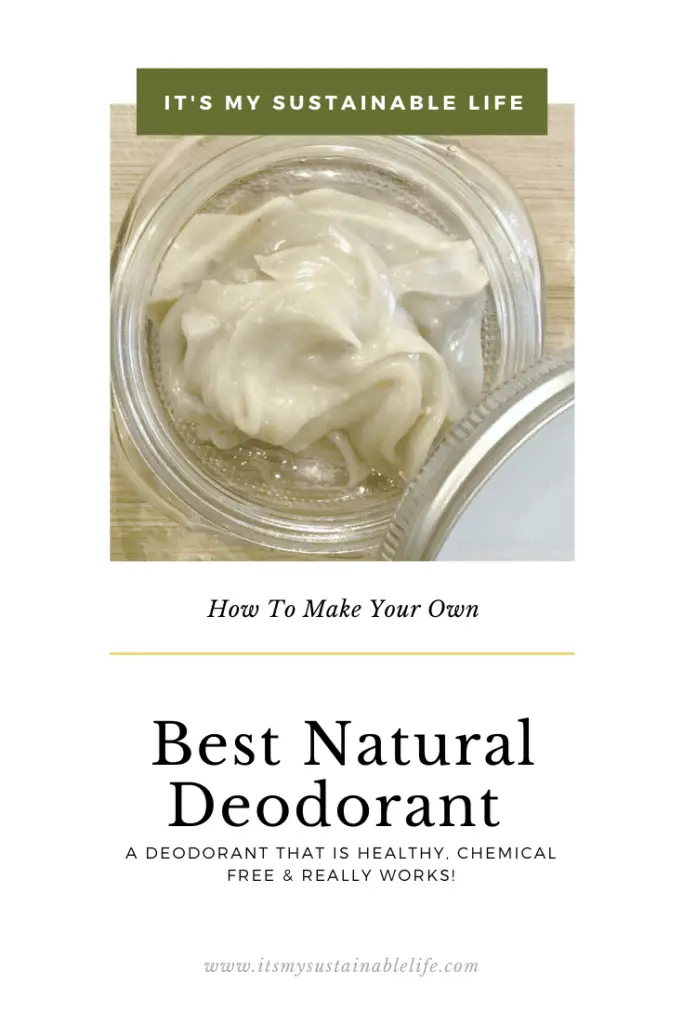 Please note when transitioning from conventional deodorants to natural ones, there may be an adjustment period.  Many are trying the detox method where you create a "mask" out of bentonite clay to help remove the buildup of antiperspirants.  Personally, I went cold turkey and just switched.  
I went through about a week of what felt like heavier perspiration.  I never found an increase in odor, however.  After the initial week, I very rarely have any heavy perspiration under the armpits.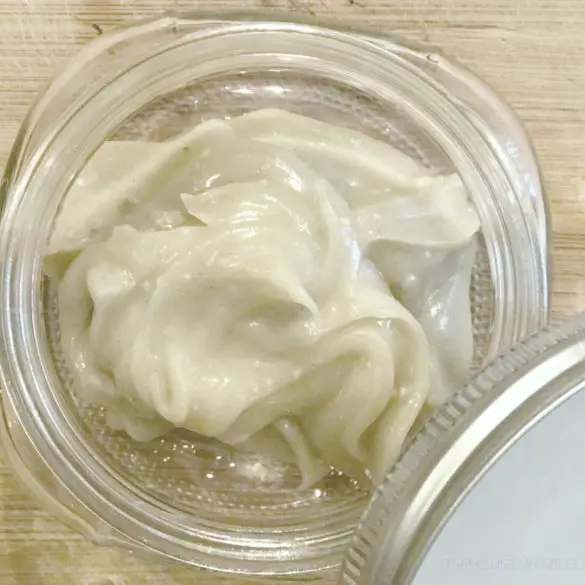 Ingredients
1 Tbl Coconut Oil

1.5 Tbl Shea Butter

1/2 Tbl Calendula Oil (or oil of choice)

1/2 Tbl Beeswax

1 Tbl Arrowroot Powder (can substitute corn starch)

1 Tbl Diatomaceous Earth

20+ Drops Essential Oil
Instructions
Place Coconut Oil and Shea Butter and Beeswax in a double boiler
On medium heat slowly heat until all is melted.  Remove from heat
Add Remaining ingredients & stir until well incorporated
Store in a covered jar
FAQ'S & TIPS FOR MAKING HOMEMADE NATURAL DEODORANT
After many years of use, questions from readers, and troubleshooting issues, these faq's and tips may help you in finding your perfect diy, homemade deodorant.
THIS DIY DEODORANT IS GIVING ME A RASH
Should this happen to you, I would recommend discontinuing the use of your homemade deodorant until it resolves. Begin troubleshooting by removing ingredients (often some have reactions to the use of essential oils or the butters used) and finding substitutions or reducing the amounts used or leaving out entirely (essential oils).
COCONUT OIL OR SHEA BUTTER ALLERGY
Some may have allergies to certain butters or oils. If you find this applies to use, don't despair! Any can be substituted! Almond oil, jojoba oil, mango butter, or kokum butter are all great alternatives. Note: the substitution of any product may alter the consistency. Should this happen, experiment with increasing the amount of beeswax you add to your recipe.
What are your experiences with transitioning to a natural deodorant?  Love to open up the conversation!  Subscribe and follow to stay up with all my tips, recipes and more!
Love, Light, & Laughter ~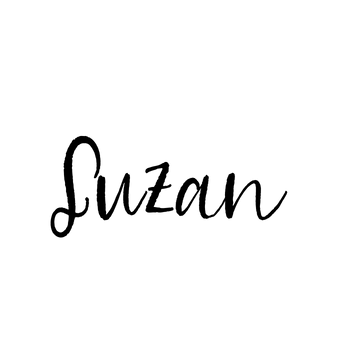 DISCLAIMER
Recommendations and or suggestions made by this blog regarding husbandry and or herbal remedies etc. are not meant to replace solid advice from qualified professionals.  None of the information on this blog has been evaluated by the FDA.  Products or remedies mentioned are not intended to diagnose, treat, cure or prevent disease.  Please do your due diligence.  Research, talk to qualified professionals and proceed at your own risk.