Learning how to make a salve from the amazingly beneficial "weed" known as dandelion is one way we harness and put to use its many benefits. Making your own dandelion oil salve or balm and learning what this ointment it's good for is the first step in relieving issues many of us face.
This post may contain affiliate links at no additional cost to you.  By making your purchases through the links on this website, IMSL may make a small percentage at no direct cost to you. IMSL only promotes products we use & truly believe in. Please refer to my Privacy & Disclosures for further information. IMSL thanks you for your support!
Dandelions, also known as the wishing flower (what child has not made a wish & blown it's dried seeds afar), a "fairy clock" (due to how they open & close day to night), or to some, a "weed", maybe one of the most revered flowering plants available to any kitchen witch. This plant, edible from root to flower, contains a plethora of medicinal properties. Penn State Hershey states that although most studies have been in animals and not humans,
"In the past, dandelion roots and leaves were used to treat liver problems. Native Americans also boiled dandelion in water and took it to treat kidney disease, swelling, skin problems, heartburn, and upset stomach. In traditional Chinese medicine (TCM), dandelion has been used to treat stomach problems, appendicitis, and breast problems, such as inflammation or lack of milk flow. In Europe, dandelion was used in remedies for fever, boils, eye problems, diabetes, and diarrhea."

Penn State Hershey
In the article "How To Make Your Own Dandelion Oil Infusion",
"Dandelion is used widely for everything from detoxification & cleansing the blood to treating common ailments such as loss of appetite, headaches, and weight loss, to name just a few. The oil made from the dandelion flower (an infusion) is known for its pain relieving qualities (anodyne) as well as it's moisturizing (emollient) benefits."

IMSL
With as many health benefits as this one little plant contains, it's a wonder that so many spend so much time, money, & effort trying to eradicate them from our spaces. Sadly, utilizing extremely harmful herbicides, the largest being the controversial "glyphosate". According to MDI, the consequences of utilizing this, in my opinion, very harmful herbicide, has led to many of our modern-day health issues. MDI states:
"Consequences are most of the diseases and conditions associated with a Western diet, which include gastrointestinal disorders, obesity, diabetes, heart disease, depression, autism, infertility, cancer and Alzheimer's disease"

MDI
You get the point. Dandelion should not be considered a "weed", but instead an extremely beneficial remedy available to ourselves, our animal friends. Want to really help save the bees? Discontinue the use of home insecticides, pesticides, and herbicides, and allow those dandelions to blossom! Dandelions are one of our pollinator's first nectar sources in the spring 🙂 .

WHAT IS DANDELION SALVE
Dandelion salve or ointment (these terms are fairly interchangeable), is a salve made using dandelion oil. Dandelion oil is an oil that is infused for long periods of time, harnessing all the benefits available from the dandelion flower. Easy instructions on how to make your own dandelion oil can be found at just that…"How To Make Your Own Dandelion Oil". The process is quick, easy and effective.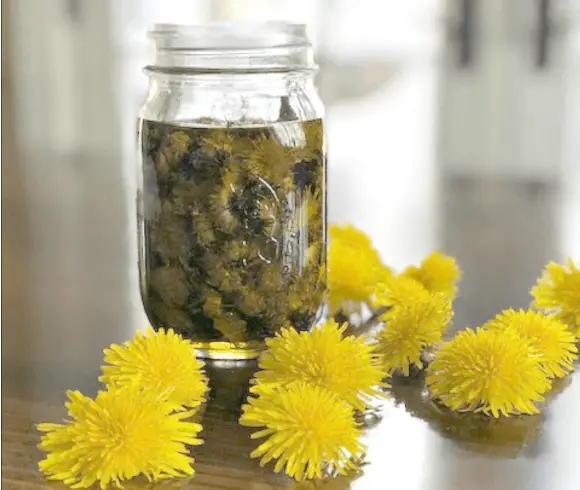 Should you be wondering what the heck is the difference between salves & balms, be sure to check out the article "Balms, Salves, & Butters Knowing The Differences".
HOW TO USE DANDELION SALVE
Dandelion salve has a multitude of uses.
Skin Relief – The salve is nurturing to most skin issues. Eczema, psoriasis, or even dry, cracked skin from working in the soil, or being indoors in the heat during the winter months can all be easily treated by rubbing this healing salve into the affected areas.
Sore Joints & Muscles – Due to dandelions anti-inflammatory properties, this salve eases the pain associated with overused joints & muscles. "The Physiological Effects Of Dandelion" goes into detail about the scientific reasons for this. Suffice it to say…it works well, with little effort, time, or expense. To use, rub & massage well into those sore areas.
Arthritis – Again, it's all about the anti-inflammatory benefits. The "Taraxasterol" or the anti-inflammatory component of the dandelion is what was shown to reduce the inflammation & pain caused by rheumatoid arthritis in this study. Rub this salve into joints, massaging well to create the heat needed to relieve them.
Acne – Dandelions diuretic & anti-inflammatory properties aid in spot treating acne and reducing potential scarring.
Massaging this salve into any affected area well and repeating as necessary will benefit all these issues!
HOW TO MAKE DANDELION SALVE
The base recipe utilized for this salve calls for only two organic ingredients. Dandelion oil (refer to the article for instructions on how to make your own) and beeswax.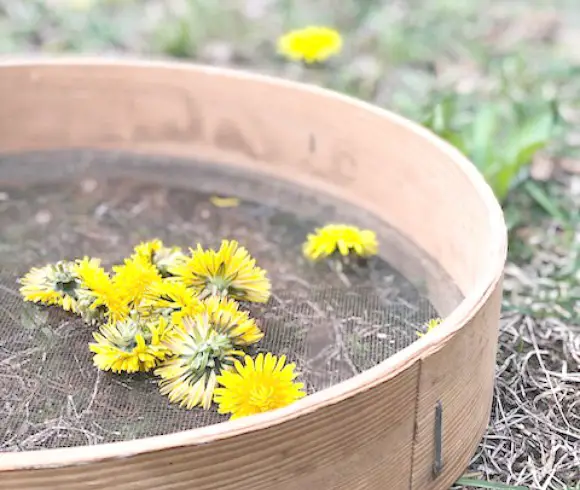 Note On Beeswax: All beeswax is not created equal. Sourcing your wax from a qualified and trusted source is most important. Your wax should have a deep golden color and smell like honey. Many of the beeswax, including beeswax pellets (spoken from experience here), are of low quality and have been found to contain petroleum based Parafins and harmful acids. The pellets purchased here literally would not melt. They seemed to be almost plastic in nature. Lesson….know your sourcing in order to receive all the benefits of true beeswax. The favorite wax we utilized is Texas Beeswax which can be found HERE. Keep an eye out for an article on creating our own beeswax from the hives here on the hill coming soon 🙂 .

OPTIONAL INGREDIENTS FOR DANDELION SALVE
There are a few optional ingredients you may want to consider using when making your salve dependent on its intended use. A few examples of optional ingredients include:
Organic Coconut Oil – Adding 2 Tbl of organic unrefined virgin coconut oil to the base recipe will enhance is lubricating and moisturizing qualities. Great for those skin issues.
Organic Shea Butter – Adding to the base (along with the coconut oil if desired) will create a more balm like consistency for your salve, adding to it's moisturizing and skin healing benefits.
Organic Cayenne Pepper – Add 2 Tbl organic cayenne pepper to base recipe for a heated, therapeutic remedy. Cayenne pepper is warming and reduces pain, increases blood & periphery circulation due to the Capsaicin found in the pepper.
Essential Oils – Essential oils are simply the extracted oils from plants. Details on the benefits of adding certain oils can be found below.
ADDING ESSENTIAL OILS TO DANDELION SALVE
As only the basics of essential oils and their benefits are known here, we consulted with Erica, a certified aromatherapist, the founder and creator of Hummingbird Aromatics to get her feedback on recommended essential oils for specific needs. Here is what she has recommended:
Skin Relief Essential Oil Blend
Skin Relief – This essential oil blend is especially wonderful when dealing with eczema & psoriasis when added to the base recipe.
13 drops Carrot Seed – (Daucus carota) this oil is best known for its skin healing abilities. It contains a significant amount of carotol which is very nourishing to the skin. It also has anti-inflammatory and pain-relieving properties which many find helpful when dealing with dry and irritated skin conditions.
8 drops Patchouli (Pogostemon cablin) is very nourishing for most skin types. It helps to moisturize and cool the skin making it a good choice for eczema and psoriasis.
16 drops Lavender (Lavandula angustifolia) due to its balancing properties this oil promotes overall skin health. Its anti-inflammatory, pain-relieving, and stress relieving actions make it a good choice when working with skin conditions such as eczema & psoriasis. Lavender can also help to balance out the stronger scents of some of the other oils in this blend.
13 drops Palmarosa (Cymbopogon martinii var. motia) is a wonderful oil for nourishing and rejuvenating the skin. It has properties to help reduce inflammation and irritation which are beneficial in the skin healing process.
Sore Joint & Muscle Essential Oil Blend
Sore Joints & Muscles – This blend is toward pain management of aching muscles & joints. Please note amounts may need to be altered according to your tolerance level.
25 drops Helichrysum (Helichrysum italicum) – is helpful in relieving muscle spasms. It also has anti-inflammatory and pain-relieving properties that help to reduce swelling in sore joints and muscles.
15 drops Spike Lavender (Lavandula latifolia) – the Camphor found in this oil helps to get the blood circulating. It can also help alleviate pain and reduce inflammation.
25 drops Balsam Copaiba (Copaifera officinalis) – has many pain-relieving properties and can reduce inflammation and swelling.
20 drops Sweet Orange (Citrus sinensis) – helps to relieve pain and inflammation while also uplifting one's mood.
10 drops Peppermint (Mentha x piperita) – can be helpful for localized pain such as in arthritic joints. It causes a cooling and numbing sensation when used in a low concentration.
Arthritis – Same blend as listed for sore joints & muscles. If only utilizing 1 or 2 of the oils, the Helichrysum & Balsam Copaiba are highly recommended.
Acne – Same blend as for skin but at a reduced concentration (using half of the recommended drops). The addition of tea tree oil may also be of benefit.
NOTE: The option of using only 2-3 of these suggested oils for specific needs is always available to you. Exploring and testing what works best for you and your needs is always recommended.
Erica also suggests that not all essential oils are created the same. She herself follows the following guidelines when choosing appropriate essential oils to use,
"I am committed to using only the highest quality oils which include organic, wild-crafted, and unsprayed essential plant oils.  All of the oils I use are Gas Chromatography/Mass Spectrometry (GC/MS) tested, which proves the oils have not been adulterated while confirming the oils are of the highest quality.  This test also tells me the chemical components of each oil which helps to assure I am making the best product to meet your needs".

Hummingbird Aromatics
DANDELION SALVE RECIPE
To make this simple salve using just 2 organic ingredients is an easy task. Simply gather the following ingredients and tools:
1/2 Cup Dandelion Oil
2 Tbl Beeswax
Mason jar or jar of your choice
Medium size saucepan (placing a cooling rack in the bottom of the pan works well as an insulator for the jar; shown below)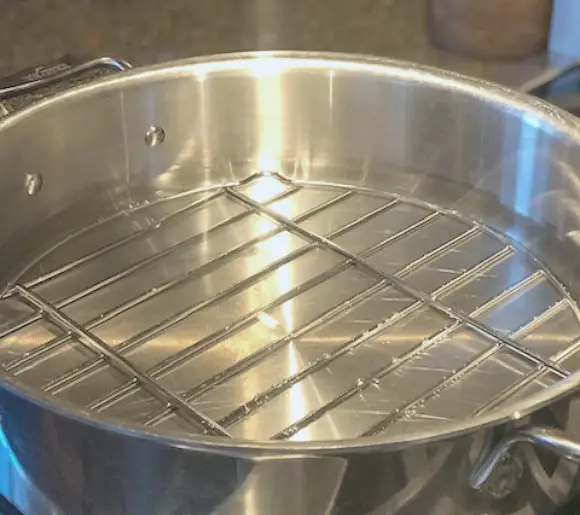 Add the dandelion oil (*add optional coconut oil and/or shea butter now) and 2 Tbl of shaved beeswax to your jar. Place the jar in a saucepan holding about an inch of water. On medium heat, slowly heat the oil to dissolve the beeswax fully.
Remove from heat and water bath once all has melted completely. Let the mixture cool for several minutes. Add optional ingredients of your choosing (essential oils, and/or cayenne pepper) and mix well. As the mixture continues to cool, stir several times to combine any optional ingredients well.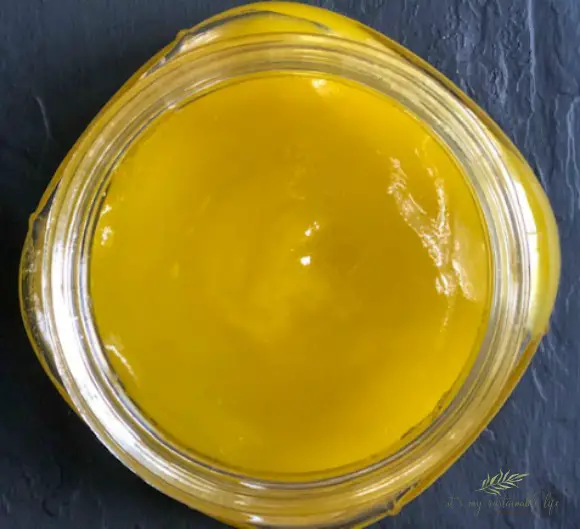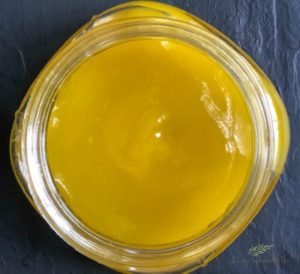 DANDELION SALVE NOTES
Important To Note: If you are harvesting fresh dandelions, it's important to harvest only from known areas that have not been sprayed or treated with any kind of pesticide or herbicide.
To increase the salve's firmness, simply adjust the beeswax used to fit your needs by adding a bit more. Want a less firm salve? Add a bit less.
Should you need to store your salve long-term, place in the refrigerator. This salve's shelf life has lasted more than 3 months here on the hill and have never had an issue with decay.
Although a source of purchasing dandelion flowers has not been found, plan this spring to pick all you can and dry them to have a source of making this wonderful oil and salve all year.
By utilizing simple ingredients and harvesting the nurturing gifts of Mother Nature, this simple recipe for a healing salve is one that will surely be of use to many. Do you already make your own salves? Join the conversation below and give us your favorites!
Love, Light, & Laughter ~