Homemade herbal tinctures, using either the folk method or measurement method, are easy and economical to make, reliable to use, and shelf stable for any home apothecary.
This post may contain affiliate links at no additional cost to you.  By making your purchases through the links on this website, IMSL may make a small percentage at no direct cost to you. IMSL only promotes products we use & truly believe in. Please refer to my Privacy & Disclosures for further information. IMSL thanks you for your support!
Learning to make your own home remedies is fast becoming routine in many homes. And for good reason. They are an amazing way to harness herb's healing gifts and are easy to use. And did I mention their shelf life is extremely high when an alcohol base is used?
DEFINITION OF A TINCTURE
So what is an herbal tincture exactly? Herbal tinctures are a kitchen witches dream, that's for sure 😉

But more than that, they are powerful herbal preparations that are made using a solvent. In this case being a tincture, alcohol, but many also use vinegar or glycerin to extract and preserve herbs medicinal properties. A tincture is in simple terms a concentrated herbal extraction of the herbs essence using alcohol as a solvent.
Through this process, the healing components of the herb can be not only harnessed, but also enable these herbal compounds to be readily available and absorbed directly into the bloodstream when taken.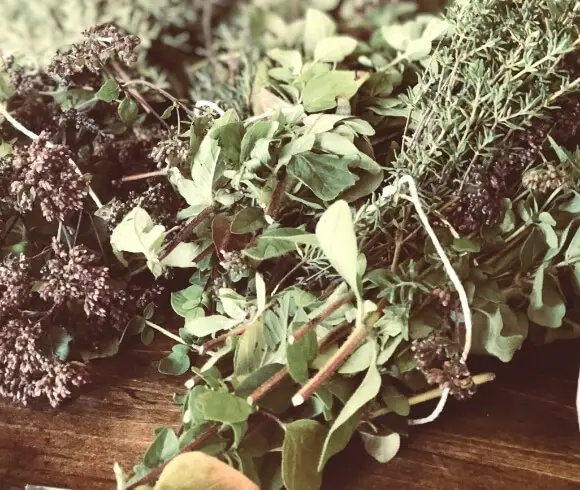 Herbal tinctures make up a large part of my home apothecary for just these reasons.
BENEFITS OF TINCTURES
Why tincture? Oh, let me count the why's 🙂
Potent – The potency created through tincture making allows you to take smaller doses, reducing the need for large quantities of herb consumption
Easy To Consume – Using tinctures is quick & easy. A few drops either under the tongue or in juice or water will do the trick
Easy To Store – Takes up little storage area in your home apothecary
Transportable – Small bottles make for easy travel
Long Lasting – When created using alcohol, tinctures will last for a long time. Years in fact
Easy & Quick To Make – Other than the time it takes for the tincture to "marinate", putting your tincture together takes little time
TINCTURE SUPPLIES NEEDED
One of the benefits of making tinctures is that only a few simple supplies are needed to get started. Much of which you may already have available.
Wide Mouthed Jars – Mason jars work wonderfully for making tinctures, but you can certainly use re-purposed or recycled jars that are at least pint sized or larger
Herbs – Dry or fresh, your choice, making sure to adjust the proof of alcohol as indicated (higher proof for fresh). I like to make my tinctures during the height of the growing season reducing my need for purchasing any. Fortunately, if you are not able to grow your own, quality dried herbs are easily available
Solvent – Alcohol (at least 80 proof or higher) should you choose. I prefer to use Vodka as there is little to no taste. For those with sensitivities to alcohol, glycerin or vinegar are options as well recognizing that the shelf life of your extract will be greatly reduced from YEARS to only a year at best
Funnel – For ease in transferring your tincture to smaller, tincture sized bottles should you choose (tho' not necessary)
Tincture Bottles – These are optional, but make for ease of storage and dosage. Typical tincture bottles are 1 oz but sizes may vary
HERB CHOICES FOR TINCTURES
Your tincture will only be as efficacious as your choice of herbs. Choosing high quality, organic herbs when purchasing will result in a superior tincture.

Understanding what result you wish to see from your tincture will help in determining the herb choices you make.
NOTE: Those with medical conditions, taking pharmeceutical medications, are pregnant or nursing, should consult with your medical physician prior to taking herbs.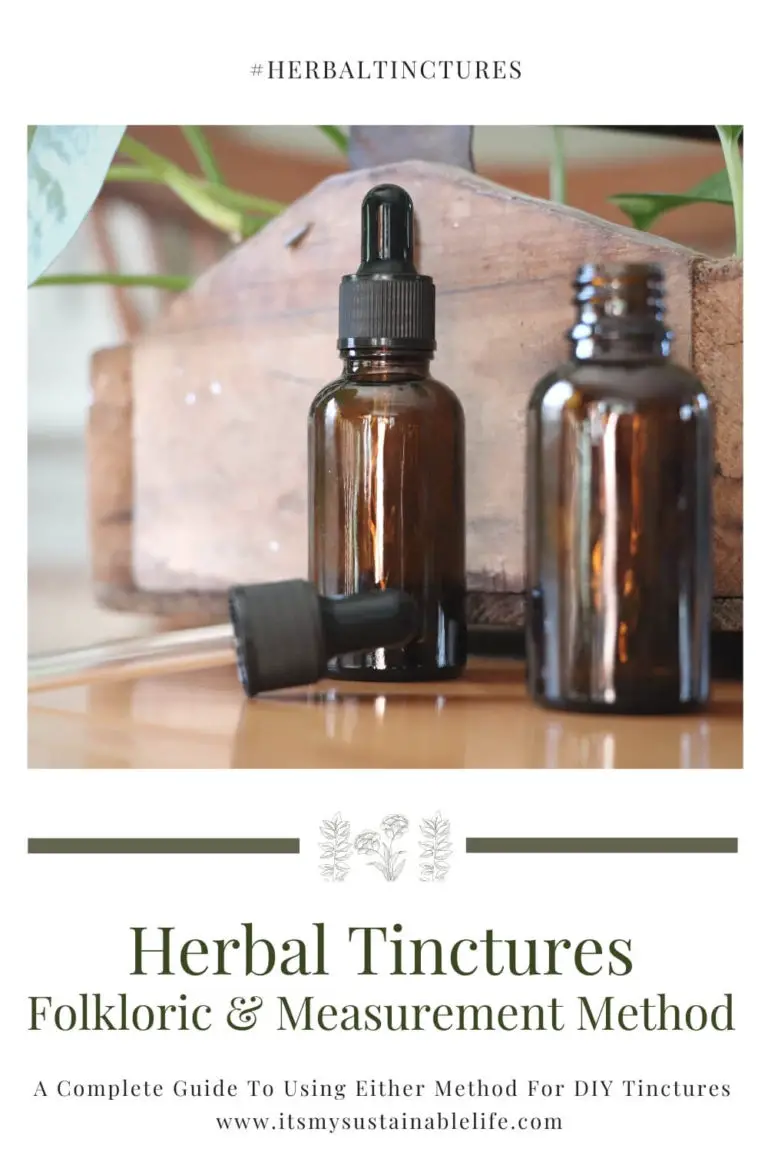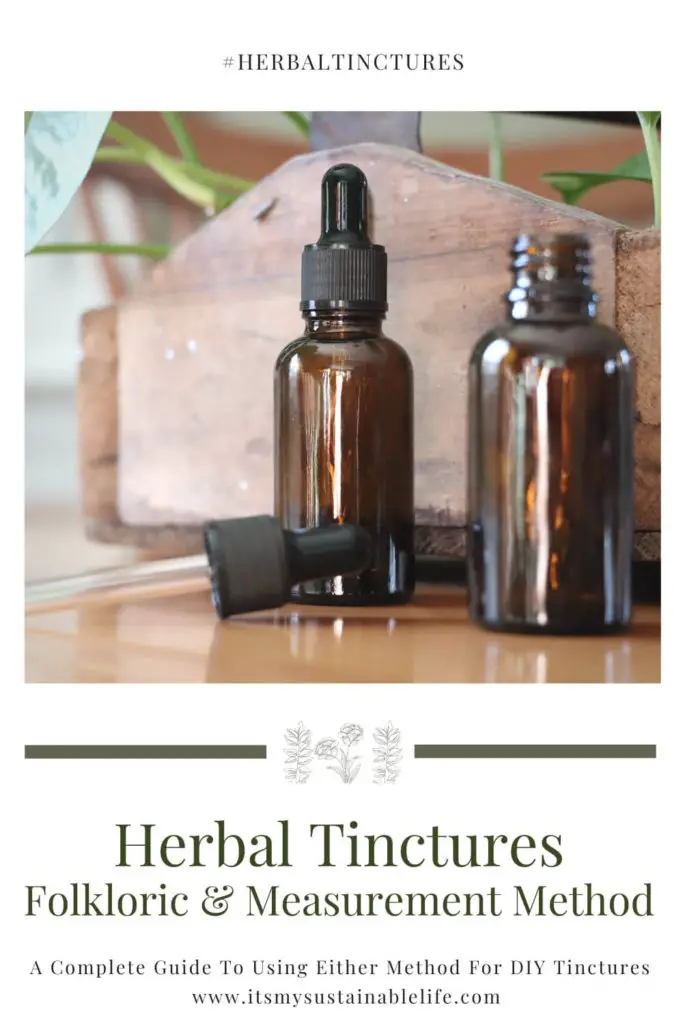 A few considerations for choosing the appropriate herbs…
Calming – If you are looking for those with calming effects, think St Johnswort (unless you are taking pharmeceuticals), Chamomile, & Lavender
Preventative – Looking to support the immune system? Think Echinacea, Elderberry, & Ashwagandha as wonderful preventatives for common illnesses. For making your own bug sprays and such think yarrow.
Health Issues – Some may need to address specific health issues directly. Some examples: Turmeric (reduce inflammation, assist arthritic & joint issues), Milk Thistle (aids in liver issues), Astragalus (revitalizing), and Chaste Tree (addresses many women's issues)
When you choosing your herbs, as stated, choose only high quality herbs, preferably from organic sources. Mountain Rose Herbs is always a reliable source, but many can be found online & in your local health food stores as well.
When foraging, growing, or wild-crafting your own herbs, choose those that are away from roadside contamination, and have not been sprayed in any way with chemicals, and always do so in a sustainable way. Take only what you need and leave the rest.
TINCTURE VS EXTRACT – WHAT'S THE DIFFERENCE
Often the terms "tincture" and "extracts" are used interchangeably. However, there are differences between the two.
Technically, all herbal tinctures when made using alcohol are considered just that. Tinctures.
Extracts, however, are made using alternative menstruums (solvents) such as vinegar & glycerin, and are not considered tinctures.
FOLK METHOD TINCTURE MAKING
Using the folk method when making tinctures is by far the most common approach. This method is most likely the easiest approach to tincture making and is my preferred method. Ok, maybe because it is the easiest way 😉
To make a tincture using the folk method, simply fill a jar with the clean plant material of your choice, cover it with the solvent of your choice, in this case 80 to 100 proof vodka (depending on whether you are using dried or fresh herbs), cover the jar, place in a dark, cool cupboard and let it set for a minimum of 4 weeks and up to six months. Decant by straining the plant material through a fine mesh strainer or cheesecloth, pressing as much from the macerated herb material as possible, and storing labeled in bottles or jars of your choice.
It's that easy. Downsides? The folk method is not as accurate as the measurement or ratio method. Using the folk method is solely based on estimation. As all herbs weigh in differently due to how dense they are, the efficacy of the tincture will vary.
Thus, many prefer to utilize the measurement method.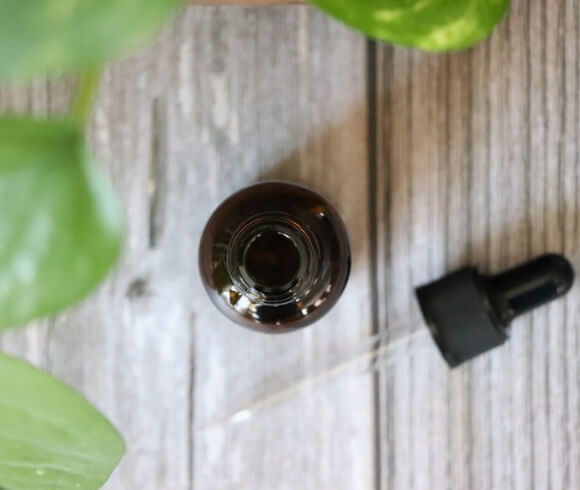 MEASUREMENT METHOD TINCTURE MAKING
When making tinctures using the measurement method, aka weight to volume ratio method, you do just that. Measure the herb matter according to suggested weight ratios of plant to menstruum (solvent).
The standard ratios are as follows:
Dried Herbs – A typical ratio for tincture making using dried herbs is 1:5 and up to 1:10 ratio. Meaning 1 part dried herb to 5 parts solvent or liquid being used. Utilize 80 to 100 proof alcohol when using dried herb
Fresh Herbs – Ratios for fresh herbs can range from 1:2 all the way up to 1:5 (fresh herbs to liquid or solvent). Utilize 100 proof alcohol when using fresh herbs as the herb will release more moisture than that of dried during the tincturing process. By using a higher proof alcohol base, the chance of the herb turning rancid is greatly reduced
These base ratios can be adjusted as needed. So for example when making a tincture using 3 ounces of dried herb, I would need to add 15 ounces of liquid or solvent. You get the picture. Adjust as needed for the amount you are making with the form of the herb you have on hand.

Just as with making a tincture using the folk method, store your measured and weighed tincture in a dark, cool, cabinet covered, shaking occassionally for a minimum of 4 weeks, but up to six months. Strain and store in jars or bottles of your choice, not forgetting to label the content and date it was made.
Making your own tincture is easy to do & have at the ready for when needed using either the folk method or the measurement method (weight to volume ratio method).
What's your favorite way to make tinctures?
Love, Light, & Laughter ~