Chemical exposure is inevitable. Chemicals are present in our air, waterways, food, the products we use, and even in our homes & the furniture we sit on. Daily chemical exposures are at an all-time high, so what is your best defense on reducing the number of chemical exposures you're subject to on a daily basis? Knowledge.
This post may contain affiliate links at no additional cost to you.  By making your purchases through the links on this website, IMSL may make a small percentage at no direct cost to you. IMSL only promotes products we use & truly believe in. Please refer to my Privacy & Disclosures for further information. IMSL thanks you for your support!
For the last 10+ years or so, our household has been on a mission to reduce the number of daily chemicals we are exposed to. Cleaning up our eating habits by growing & raising our food organically was the first step. Arming yourself with the knowledge of "Vegetable & Herb Seeds – Know The Differences" can be a good start for those just starting out.
Cleaning up, literally, by making some of our own cleaning products, allowing us to know exactly what ingredients are being utilized. "How To Make Laundry Detergent On The Skinny" was one of the first we changed.
Cleaning up our daily personal care products. "How To Make The Best Natural Deodorant & Why" and "How To Make The Best Homemade Toothpaste" as well as "How To Make The Best Homemade Moisturizer" are products that almost everyone uses every day and can be made organically easily or purchased.
We also began to consider cleaning up products that we use infrequently or seasonally such as sunscreens. Take a peek at the article "Staying Safe In The Sun" that goes in depth as to why we should be concerned with using conventional sunscreens as well as how we create our own protection.
In making these products for our own personal use, A LOT of interest in these products has come to the forefront. Many just don't have the time or the interest in making their own but would love the organic alternatives we provide. Thus, we are so very excited to be introducing our new product line available for purchase. These products are made organically using only the finest organic & natural products, many of which have been grown, harvested or wild-crafted here on our sustainable farm, in small batches to ensure you receive the freshest product possible.
For a full list of my organic products be sure to visit the Etsy store.
Arming yourself with the knowledge of what is in the products we use on a daily basis as well as the risks of those chemicals, allows us to make appropriate choices. Knowing what chemicals should be of concern & how they may affect our physical health is key.
According to an article written Nadia Kounang, CNN, "Dangerous Chemicals Hiding In Everyday Products" we are exposed daily to many chemicals.
These everyday chemicals, including organophosphates, flame retardants, and phthalates, can be found in food, plastics, furniture, food wrap, cookware, cans, carpets, shower curtains, electronics, and even shampoo.

Kounang – CNN
CHEMICALS OF CONCERN & POSSIBLE HEALTH AFFECTS
There is a multitude of factors when considering and trying to determine chemical exposures. Often we hear the terms "allowable", "safe levels", and "acceptable levels" concerning chemical exposures. Really? The concerning issue with these statements is the fact that every body will react differently to the chemicals they are exposed to. The kind of chemical, the exposure level(s), how long & how often the exposure, how it entered the body, and one's own immune system (health) will determine whether one person becomes ill, another develop cognitive issues, or one escapes the chemicals wrath completely. It is an unknown factor. Therefore, how can there ever be "acceptable or safe levels"?
ORGANOPHOSPHATE PESTICIDES
According to Project TENDR, "a unique collaboration of leading scientists, health professionals and children's and environmental advocates", organophosphate pesticides is of main concern. What are they?
Organophosphate pesticides (OPs) are a class of neurotoxic chemicals initially developed for use as warfare nerve agents in the 1930-40s. Many OPs, including malathion, dichlorvos, azinphos-methyl, and chlorpyrifos were licensed for insecticidal use during 1950-60 before there were requirements for evaluation of the potential human health or environmental impacts of pesticides. OPs are currently used on a wide variety of crops including fruit trees, vegetables, wheat, soy, corn, and cotton. While agriculture use of OPs has been declining in the United States, 33 million pounds were still applied in 2007 alone.

Project TENDR
Organophosphate pesticides account for nearly half of all pesticides utilized in the U.S. How can you be exposed? According to the CDC, "Cancer Clusters" report, exposures often happen through the following ways:
~ By working for companies that make or apply organophosphates.
~ By ingesting (eating or drinking) or breathing them or by getting them in your eyes or on your skin.
~ By touching contaminated soils or contaminated runoff water or groundwater.
~ Eating contaminated food and skin contact during home application are the main sources of exposure.

CDC
Farmers & workers at plants where these chemicals are created are at greatest risk of exposure to these chemicals, often bringing residual traces of this chemical home with them on their clothing, boots, & skin inadvertently exposing their family members as well. Those living & going to school in close proximity to agricultural areas are also at greater risk of exposures. Public lands (parks, schools, hospitals, right-of-ways, & golf-courses) utilize OP's for pest control. OP's are now present in drinking water and food sources.
OP exposures may result in quite a list of health issues according to the CDC. Including but not limited to symptoms such as "headache, dizziness, weakness, diarrhea, nausea and vomiting, salivation, watery eyes, and small pupils. Severe symptoms are seizures, slow pulse, difficulty breathing, and coma. Long after exposure, people also can develop nervous system problems such as muscle weakness and numbness and tingling of the hands and feet (neuropathy)".
Long-term exposure to organophosphates can cause confusion, anxiety, loss of memory, loss of appetite, disorientation, depression, and personality changes. Other symptoms such as weakness, headache, diarrhea, nausea, and vomiting also may occur.
PHTHALATES
Phthalates are a synthetic chemical that binds and softens (plastics) and can be found in a wide array of products from "shampoos, conditioners, body sprays, hair sprays, perfumes, colognes, soap, nail polish, shower curtains, medical tubing, IV bags, vinyl flooring and wall coverings, food packaging and coatings on time-release pharmaceuticals" according Kounang.
Expecting mothers and parents BEWARE. Phthalates are known to cross the placenta during pregnancy, thus exposing the fetus to this chemical known to alter neurodevelopment in children. According to Project TENDR, "children are exposed through food, toys, personal care products, and other consumer products, & generally have higher exposures than adults". This chemical, according to TENDR is linked to:
Effects seen include Attention Deficit Hyperactivity Disorder (ADHD)-like behaviors, problems with conduct and aggression, as well depression and other internalizing behaviors. In addition, prenatal exposure has been associated with deficits in child IQ, working memory and executive functioning, as well as with problems in emotional regulation. In a large Swedish population-based study the presence of PVC flooring in the parents' bedroom, which is a known source of phthalate exposure, was associated with autism.

Project TENDR
According to Kounang "You can reduce your exposure to phthalates by using unscented lotions and laundry detergents, microwaving food in glass containers rather than plastic, using cleaning supplies without scents, and avoiding air fresheners and plastics labeled as No. 3, No. 6 and No 7.
Polybrominated diphenyl ethers (PBDEs)
PBDE's are industrial chemicals used for flame retardants that can be found in TV's, computers, insulation/foam products, children's toys, pillows, baby products, carpet pads, fabrics, wire, & cable coatings. These products produce a contaminated dust as PBDE's are not chemically bound to the products.
The little's in your life come into contact with this toxic dust & are more exposed to PBDE's contaminates as THEY crawl & play…always hand to mouth. Due to the health & environmental concerns, PBDE's were stopped being made in the U.S. between 2004 and 2013. However, China, India, & Japan are still manufacturing PBDE's.
Exposure to contaminated dust has been linked to thyroid issues, according to Kounang. Project TENDR states that children are at greater risk for contamination of PBDE's. The health risks of this chemical include:
Studies show that some PBDEs are associated with harm to children's brain capacities that are critical for thinking and success in school. These effects include loss of IQ and problems with verbal comprehension, perceptual reasoning, motor coordination, hyperactivity, impulsivity, and attention.

Project TENDR
AIR POLLUTANTS
All living beings breath in one shape or form. The issue of air pollutants affects us all. When we think health issues as a result of air pollutants, we usually think of respiratory issues that can easily be treated with medications. However, according to WHO (World Health Organization), two million or so people die prematurely each year from exposures from air pollutants.
Air pollutant chemical exposures stem not just from burning fossil fuels (gas, oil, & coal), but include many other chemical "criteria" air pollutants according to the CDC "Air Pollutant" list. The six pollutants that made the "criteria" list include "carbon monoxide, lead, nitrogen oxides, ground-level ozone, particle pollution (often referred to as particulate matter), and sulfur oxides".
Health issues stemming from air pollutants include but certainly are not limited to asthma & other respiratory diseases including cancers (WHO determined that outdoor air is carcinogenic), cardiovascular diseases, and adverse pregnancy's.
These are just a few chemicals we should be aware of and just the tip of the ice burg. Not mentioned in this article are BPA'S, household cleaning products, and of great concern BABY PRODUCTS! Obviously, we cannot control many of the chemicals exposures we come into contact with on a daily basis. One of the main sources of a large number of exposures we can control, however. Personal care & baby products.
PERSONAL CARE PRODUCT CONCERNS
The average individual adult uses 9 personal care products on a daily basis consisting of 126 unique chemical ingredients. Since women utilize more products than males, the exposures increase to 12 products with 168 unique chemical ingredients, many of which are "known or probable reproductive and developmental toxins, linked to impaired fertility or developmental harm for a baby in the womb or a child".
In addition:
One of every five adults are potentially exposed every day to all of the top seven carcinogenic impurities common to personal care product ingredients — hydroquinone, ethylene dioxide, 1,4-dioxane, formaldehyde, nitrosamines, PAHs, and acrylamide. The top most common impurity ranked by number of people exposed is hydroquinone, which is a potential contaminant in products used daily by 94 percent of all women and 69 percent of all men.

EWG – Exposures Add Up
The above listing of ingredients, the majority of which one cannot pronounce, never mind know their purpose, is the reason why we chose to begin making our own personal care products. Slowly, over a long period of time, experimentation, and a lot of devotion, we have been able to greatly reduce our daily chemical exposures by using these products. A complete list of organic, handcrafted personal care products and baby products is now available from It's My Sustainable Life Apothocary.
Finding ways to reduce our daily hidden chemical exposures is an ongoing task and one that can be involved & confusing due to our present labeling system. It is a topic that we are continually revisiting, researching, discovering, & introducing ways to further reduce our hidden chemical exposures.
What are some of your ideas & suggestions for reducing chemical exposures? We would love to hear from you & hope that you take a moment and share your thoughts below.
Love, Light, & Laughter ~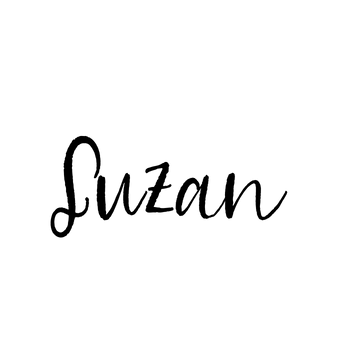 DISCLAIMER
Recommendations and or suggestions made by this blog regarding husbandry and or herbal remedies etc. are not meant to replace solid advice from qualified professionals.  None of the information on this blog has been evaluated by the FDA.  Products or remedies mentioned are not intended to diagnose, treat, cure or prevent disease.  Please do your due diligence.  Research, talk to qualified professionals and proceed at your own risk.