Having to recreate an herb bed that was loved & enjoyed for 15 years was bittersweet. Sad to see it go, but enthused to get the creative juices flowing for herb bed ideas as well as herb bed designs.
This post may contain affiliate links at no additional cost to you.  By making your purchases through the links on this website, IMSL may make a small percentage at no direct cost to you. IMSL only promotes products we use & truly believe in. Please refer to my Privacy & Disclosures for further information. IMSL thanks you for your support!
Rewind the clock to two winters ago. We experienced an extremely severe winter that year…high winds, strong storms. Nothing unusual for our Northeast climate. We fared fine. My beloved herb & cut garden fence and arch did not. We woke one early morning to witness the demise of it all 🙁 .
I was so in hopes that my very handy man, who had originally created the structure to meet all my original herb bed design ideas flawlessly, would be able to reconstruct or recreate it. The answer was a big fat NO. The wood had rotted through & through.
For the past year, we have been on a mission here on the hill to reduce our overall maintenance & manual labor time and efforts. One way we have begun to accomplish this is to recreate spaces that were originally high maintenance, aka weeding & pruning:), and replacing those spaces with lower maintenance but still beautiful areas. If you haven't already, be sure to check out how we recreated a large perennial bed into "Fire Pit! Building A Beautiful Space To Enjoy All Year" to see the progress we are making in the "downsizing" of our labor efforts.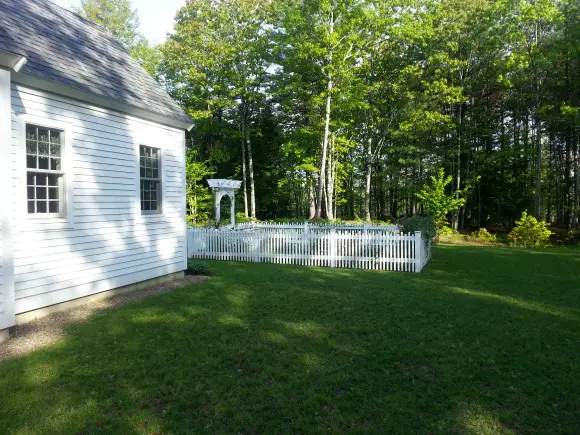 The original idea for this space was to create a visual separation from our large lawn area (I know, we need to "downsize" that somehow as well) as well as offer a space for my cut flower garden & herbs. Great thought, but soooo time consuming to maintain! Time to re-think, and come up with some new herb bed ideas & designs.
REDESIGN THE FENCING
In keeping with our new mindset of creating low or better yet no maintenance areas, a new approach to the fencing was established. Stone. Once laid, stone is maintenance free, will outlive us all, and look beautiful. As cobblestones were used for edging our beds, it was determined that cobblestones would be carried over to delineate the herb bed space.
HERB BED DESIGN & LAYOUT
Finding a layout that would work in the space, be beautiful yet functional was the next step. After hours spent on scouring herb bed designs & herb bed ideas, it was decided. Factors that were considered and thought of included ease of maintenance, functionality, and beauty.
MAINTENANCE
Lessening or "downsizing" our maintenance requirements for this space was first on the list. It was important that only herbs that were used often would be planted. The planting area would be heavily mulched, keeping weeds at bay (hopefully) and moisture in.
Herbs planted would be the ones used most that I harvest, dry, & store for year round use. The placement of the plants was taken into consideration as well. Herbs that are prolific & spread were planted separately in the individual sections so as to allow for easy reductions.
FUNCTIONALITY
The design needed to take into consideration the walkways. Countless hours were spent in the original walkways weeding despite the depth of stone dust that was laid. Why fight nature? Nature wanted to have green in the walkways. Therefore, the spacing needed to be wide enough for a mower to pass through with ease as well as my garden cart. Let nature take its course 🙂 .
BEAUTY
With all the landscaping on this property, a formal approach is definitely preferred. Creating a formal space that was visually pleasing & inviting was top of the list. Plants were purposely scarcely planted, knowing how they spread rapidly. This was the most difficult to accomplish, as patience is needed (limited supply here). Knowing that it would be a least a full year before growing to their most beautiful state was definitely a commitment.
Once the herb bed design, including all the factors of maintenance, functionality, & beauty were taken into consideration, the real work began.
LET THE WORK BEGIN
Removing the old fencing & arch definitely included some heavy manual labor. Some pieces just fell apart in our hands…well my handy man's hands anyway.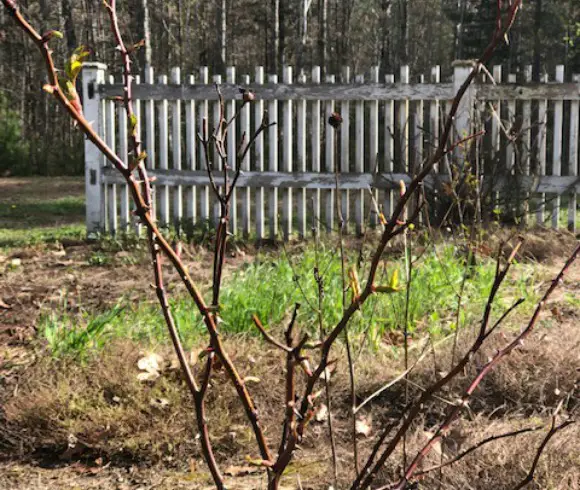 Weeding the mess and transplanting what we wanted to save took time. Progress is slow but steady! A few of the fence pieces required more than just muscle. Break out the chainsaw & in no time the last of the fence was gone.
Laying out the grid was most likely the most involved aspect of the project. Who knew how hard it is to create a square? We finally figured it all out, laying out string & markers to help along the way. Determining the size of each of the corners, center circle, and making sure that the pathways remained even was a feat in of itself. Apologies for having no photo's of this process, no excuses…just forgetting 🙁
Once the beds were laid out, quick work was made of laying the cobblestones down. Our herb bed idea was coming to life. New plantings, some transplanted from the old bed & some purchased at my local organic nursery, were put in the ground. The beds were heavily mulched with organic mulch to retain the moisture in this full sun bed & keep the weeds at bay.
Although only 95% finished (still need to move one rose bush, plant lavender around the center ring, and seed in the walkways) and certainly not fully grown (I will try to update next year when fully mature), we are very happy with the space. It ties in nicely with the fire pit and the side garden beds.
I made a short video showing the semi-final results. I have planted a climbing rose in the center and added an old rod iron trellis that was on hand. Not fully convinced that this should be kept. Thinking possibly a solar-powered water fountain for the center. Suggestions from all you gardeners out there?
Are you looking to create an herb or gardening space? If so, here are a few tips & suggestions gathered along the way.
DESIGN CONSIDERATIONS
Determine what style gardener you are. Don't already know? Ask yourself, what type of garden always catches your eye and invites you to explore. There are so many design options available. Here are a few:
Formal
Cottage
Modern or Freestyle
Courtyard
Rock
LOCATION
When in the beginning stages of designing a garden space, one of the most important factors is location, location, location. How much sun does the space receive daily as most herbs require 6+ hours of direct sun? Exceptions to that rule are cilantro, parsley, mint, basil, which will tolerate 3-4 hours daily. What type of soil is available in that space? Most herbs grow well in well-balanced garden soil with the exception of rosemary, lavender, & bay which prefer a more sandy based soil. These questions will determine what type of herbs & plants will successfully thrive.
HERBS
Determine what type of herbs you prefer to plant in advance. Is your space going to be for fresh eating & culinary uses? Do you prefer a strictly medicinal garden? Or perhaps, a combination of both? Will you be growing your own from seed (plan ahead for germination/grow times as many are slow growing) or purchasing established plants?
PLANTING & WATERING
Plan on planting your herbs the same depth as the original container and space apart according to the tag directions. We recommend planting a bit further apart than you would perennials as most will spread easily (hint mints & oregano). Water when the top 1 inch of soil is dry.
HARVESTING & USES
Plan on harvesting several times throughout your growing season. By cutting several times you will reap the most tender sections of the herb and promote a fuller herb plant. Herbs can be frozen & stored for use in soups etc. Bundle & hang to dry for long term storage and use. For in-depth instructions on how to dry your herbs, check out our article "Beautiful Basil".
Many herbs can be utilized not only for their culinary uses but also for medicinal uses. They can be infused, refer to "Calendula Oil" for how to create infusions, or tinctured, refer to "Elderberry Tincture" which can be referred to for how to create tinctures.
When planning & growing herbs grow what you use most & ALWAYS plant more than you think you will need so you will have plenty that can be used year round. Do you already have an herb bed you would like to share? What are you presently growing & how do you use them?
Be sure to grab your FREE copy of our ebook, "Canning A Beginners Guide" if you haven't already and put those herbs to good use 🙂 . Happy growing!
Love, Light, & Laughter ~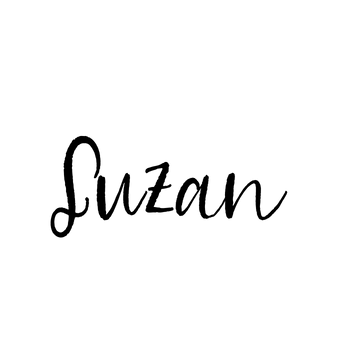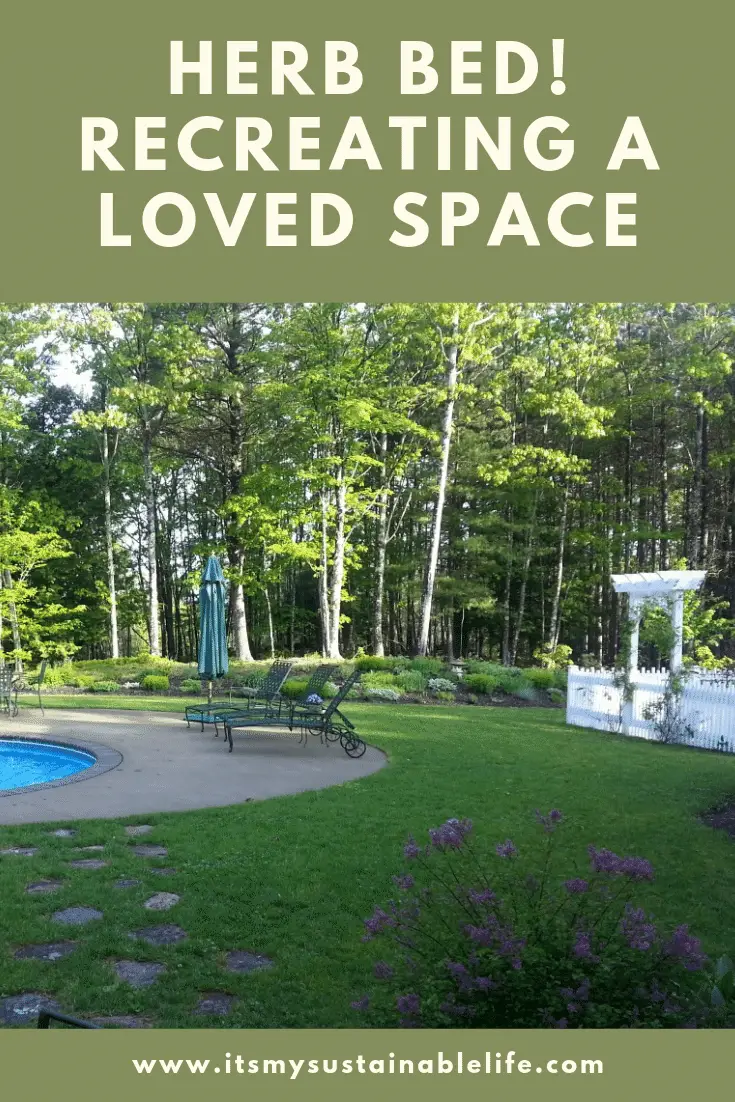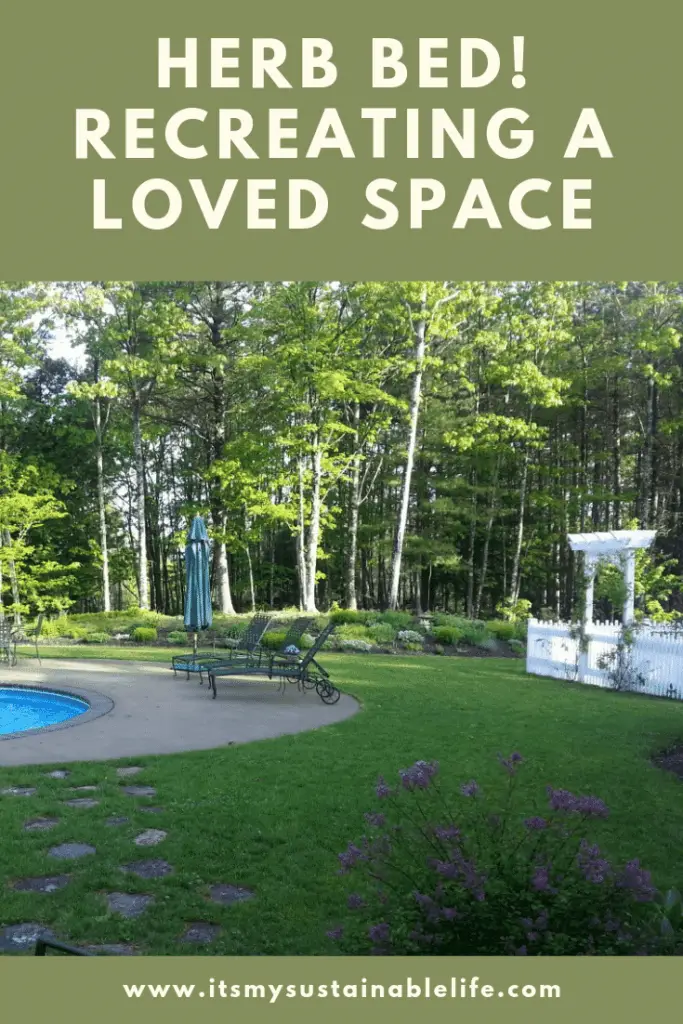 This article was shared & featured on the Farm Fresh Tuesday blog hop!