Traditional New England baked beans, aka Boston Baked Beans, is a meal in of itself. This old-fashioned from scratch recipe has been in our family for generations and is one that is considered the best baked bean recipe ever…according to our family anyway.
This post may contain affiliate links at no additional cost to you.  By making your purchases through the links on this website, IMSL may make a small percentage at no direct cost to you. IMSL only promotes products we use & truly believe in. Please refer to my Privacy & Disclosures for further information. IMSL thanks you for your support!
Growing up in New England, you knew it was Saturday night when baked beans were on the menu. They are easy to make, very economical, filling, highly nutritional, and loved by everyone in the family…well, almost everyone. As a young child, the thought of having to eat even one single bite turned the stomach. Even the smell of them cooking turned the stomach. To this day the beans are cooked in the basement to reduce the cooking odors & the amount of nausea experienced.
For years no beans passed these lips thinking it was the beans that were disliked. To the amazement of my entire family years later, it was discovered that indeed it was not the beans themselves, but the molasses that was disliked. Happy to say that beans of all varieties are now thoroughly enjoyed by all 🙂 , including me .
New England Baked Beans Most Requested
In our family, and a large family it is (Dad's side had a total of 16 siblings, yes, you heard right, 16 & Mom's side 4), no event is complete without someone's baked beans as part of the menu. It is one versatile dish that can feed the masses. B's college graduation party is no different, breakout the old-fashioned baked bean recipe from scratch.
Was it mentioned that this dish is versatile? It can be made to suit any taste or dietary choice. Some variations include:
Substitute the molasses for maple syrup…we are in New England 🙂
Make a vegetarian version sans the salt pork
Add beef, sausage, or bacon in lieu of salt pork
Add sliced hotdogs in addition to the salt pork (R & B's favorite way)
Add your favorite BBQ sauce for a smokey flavor
Apple & Root Beer for a different flavor
These are just a few to mention. Baked beans have been made with limitless variations, ingredients, & imagination.
Best Baked Bean Recipe
To make this variation of traditional New England baked beans you will need the following ingredients.
Dry Beans (Kidney are the preferred)
Dry Mustard
Molasses
Brown Sugar
Salt Pork
Water
How To Make Our Traditional Baked Beans
Follow these easy steps to make your own old-fashioned, from-scratch baked beans! A printable recipe card will follow for your convenience.
Step One
Place 2 lbs of kidney beans or your preferred bean in a large pot or crockpot. Cover with cold water and bring to a boil.
Boil until the beans swell and float to the top as seen below.
Step Two
Add 1 tsp dry mustard, at least 2 large onions quartered, 1/4 cup molasses, 1 cup brown sugar, & a large piece of salt pork. Stir to combine well.
Step Three
Cook until beans are tender or to your desired level of tenderness. When using a crockpot as shown, cook on medium temperature for approximately 4-6 hours. Turn down to low-medium heat and cook until tender, approximately another 8 hours or overnight.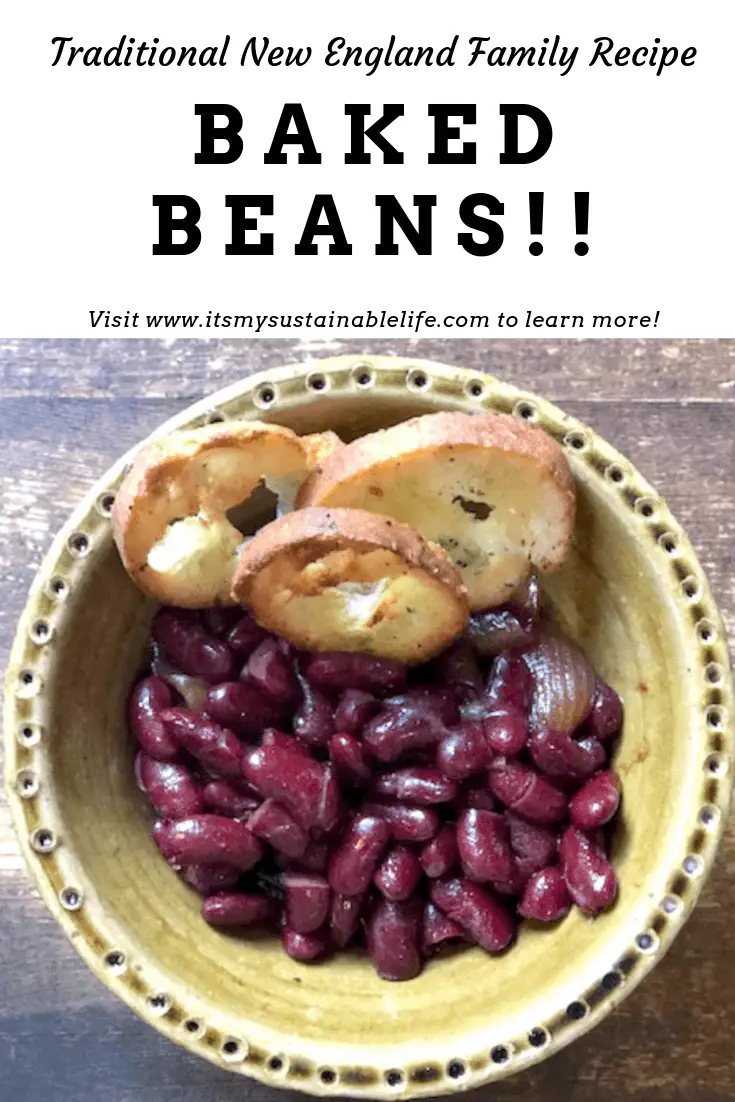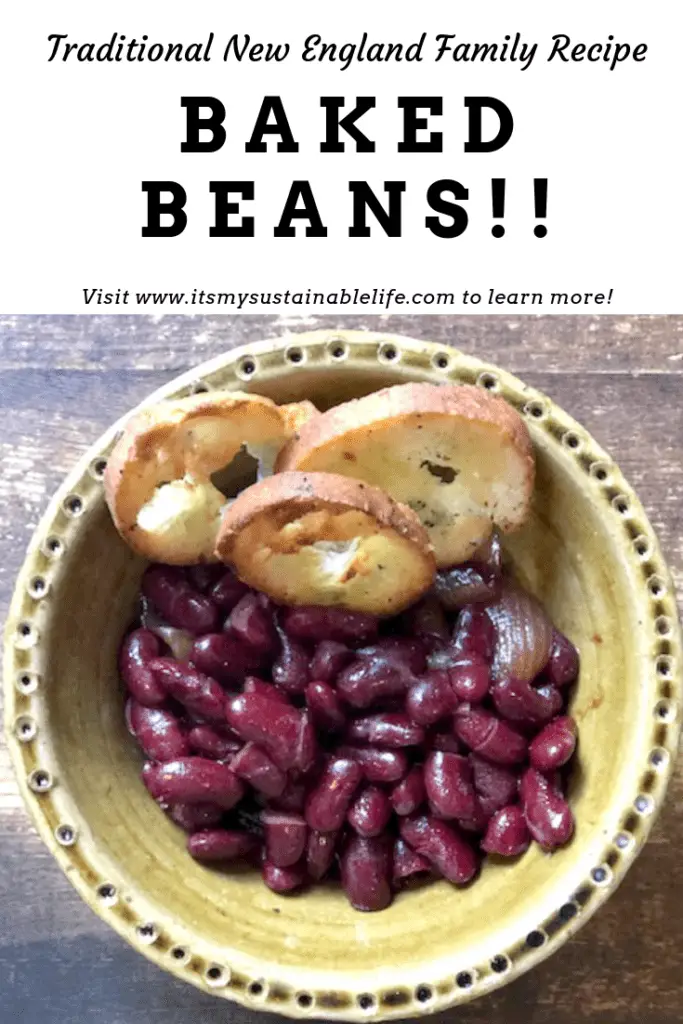 The beans will thicken as they cook. Add additional water as needed and stir occasionally. That's all there is to making our families New England baked bean recipe. Hoping that all will enjoy these at B's grad party, however, none will pass these lips 🙂 .
Do you have a favorite baked bean recipe? Love for you to share below! Be sure you subscribe to IMSL to receive our once per month newsletter, "happenings on the hill".
Love, Light, & Laughter ~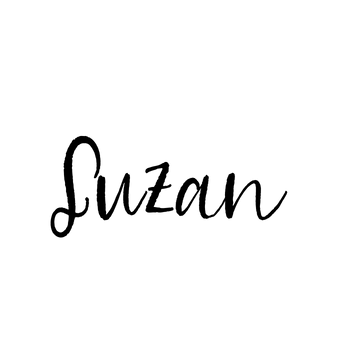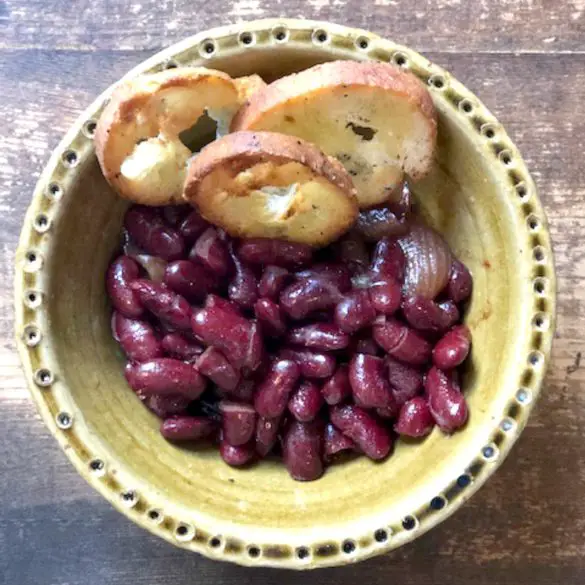 Ingredients
1 lbs Dry Beans of choice (kidney recommended)

1 Tsp Dry Mustard

2 Whole Large Onions Quartered

1 Cup Brown Sugar

1/4 Cup Molasses

Large Piece of Salt Pork

Water
Instructions
Place dry beans in a pan and cover with water. Bring to boil and cook until swollen and floating. Add the remainder of ingredients and stir to combine well. Cook on Medium heat for 4 hours. Reduce heat to Low-Medium and cook for an additional 8 hours or until desired tenderness is achieved.