Ringing in a New Year brings to vision celebrations filled with all that glitters and sparkles.  Elaborate gatherings that extend into the early morning hours, a sparkling giant ball that drops to the wonder of millions.  

Sounds wonderful, but extravagant.  
Maybe you have children and want to include them in the celebrations, or you just don't want to travel on one of the "deadliest nights of the year".  The reasons for choosing to simplify the celebrations are many.  This doesn't, however, mean that your celebrations can't be fun and family-friendly.
In recent years, both R & I have opted for a quiet at home celebration.  Travel for us was the determining factor.  We live 40 minutes from the nearest city, and not being on the roads seemed like a good choice.  Our celebration usually included making an early trek to pick up our once a year Chinese food (of course reading our fortunes), having cocktails by the fire, and enjoying a movie together.  Quiet, and simple. 
A bit boring for you?  Celebrations at home don't have to be boring or complicated.  They can be family-friendly when needed, and enjoyed by all.
Celebrations are memories in the making.  Keep it simple.
Click To Tweet
SIMPLE NEW YEAR CELEBRATION IDEAS
Invite a few friends over.  Make it a BYOA (bring your own apps) party.  Have each guest BYONM (bring your own noisemaker).  Enjoy each others company.  Offer one cocktail that can be made virgin or not.  Reflect on the past year and the hopes of the new one.  Have resolutions cards printed and ready to be filled out.  
NOTE: During these unprecendented times, many will wisely choose to celebrate with only their immediate family, those that live within their household. This doesn't mean that celebrations cannot still happen. They just need to shift a bit. Instead of in person celebrations, create a virtual one so all can enjoy one another in some way.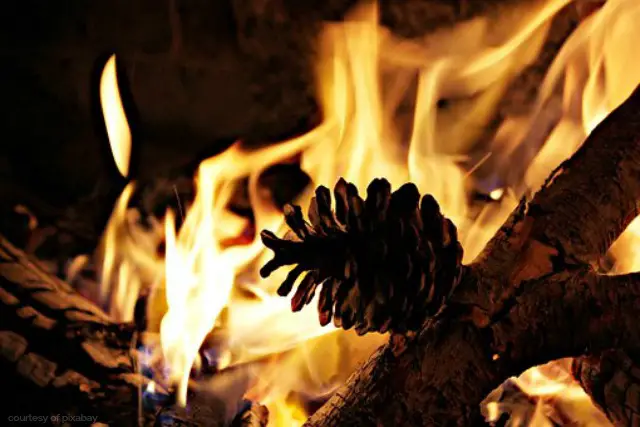 Bonfires are always a hit with young or old alike.  Serve hot chocolate, my full easy to make homemade recipe can be found by clicking the highlighted text. This warm, rich beverage can easily be turned into an adult beverage by adding Kahlua, Baileys, or Bourbon, or enjoyed as is. 
Have the makings of smores available to roast over the fire.  If you haven't already, be sure to check out how to make your own marshmallows with our recipe for Homemade Marshmallows. Once you have tried homemade, you will never go back to store-bought.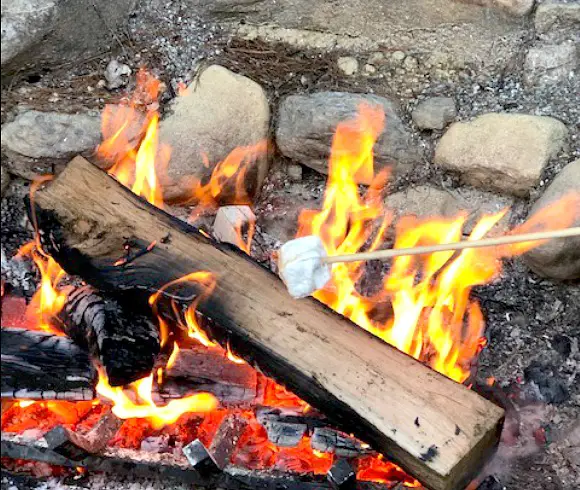 Have resolution cards available to fill out and burn at midnight to symbolize the releasing of the old and welcoming in the new.  
Enjoy a Movie Night by having each family member or friend pick out their favorites to watch.  Break out the popcorn and enjoy a good binge-watching night of your fav's.
Celebrating with just the two of you?  Make a wonderful meal together and reminisce about the past year and set goals as a couple for the new.  Do any of the above with just the two of you.  Make it a date night, get dressed up and celebrate together.
Ring in the New Year with a toast (beverage of your choosing) by adding a blessing such as the one below…
May your troubles be less, and your blessings be more.  May nothing but happiness come through your door.
– Unknown
New Year celebrations don't have to be elaborate, expensive, or involved.  Celebrations are memories in the making.  Keep it simple.
Have some unique ways to ring in the New Year?  Share below in the comments and be sure to subscribe to stay up on all the events and happenings here on the hill. 
However you choose to celebrate New Year's, may it be filled with love, laughter, and light.
Happy New Year's,
Suzan