WARNING!  Making this rich, old-fashioned hot fudge sauce made with cacao powder (or cocoa powder) may be detrimental to your waistline.  Proceed at your own risk. 

This fudge sauce is easy to make, versatile to use, and one you will not be able to leave alone.
This post may contain affiliate links at no additional cost to you.  Please refer to my Privacy & Disclosures for further information.
Could there be anything better than warmed chocolate fudge over cold homemade ice cream?  Keep a look out for that wonderful recipe coming up soon!  Or maybe the fudge is already incorporated into the ice cream making your own version of chocolate swirl?  How about made into icing for cake or cupcakes or a teaspoon added to black coffee making a wonderful mocha version?  
The options for this versatile old-fashioned hot fudge sauce are endless but you will never know until you give it a try!  It's easy to make and keeps in the refrigerator for extended periods of time…if it's allowed to that is 🙂  Printable recipe can be found below.
Gather Your Ingredients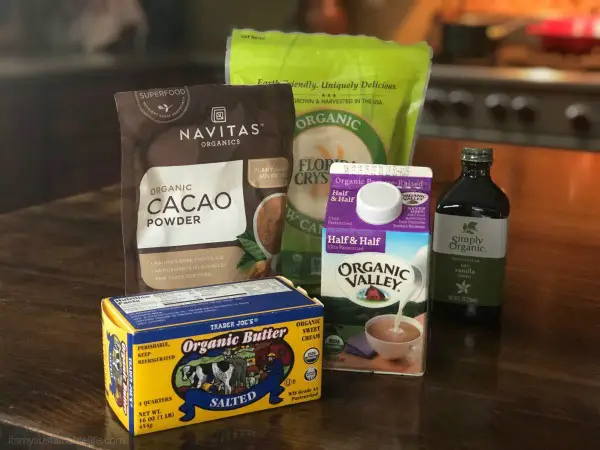 Unsweetened cocoa powder (I prefer to use Cacao Powder for its nutritive value, almost 20x more antioxidants than blueberries and 4x more than dark chocolate), my favorite brand can be found HERE.

Sugar 

my favorite can be found HERE

Butter

Half & Half and Whole Milk (not shown, we were picking the milk up at the farm as I was taking this)

Vanilla 

my favorite can be found HERE

Salt
Whisk Together
Wisk the sugar, cacao powder, salt, half & half and whole milk in a medium-size saucepan.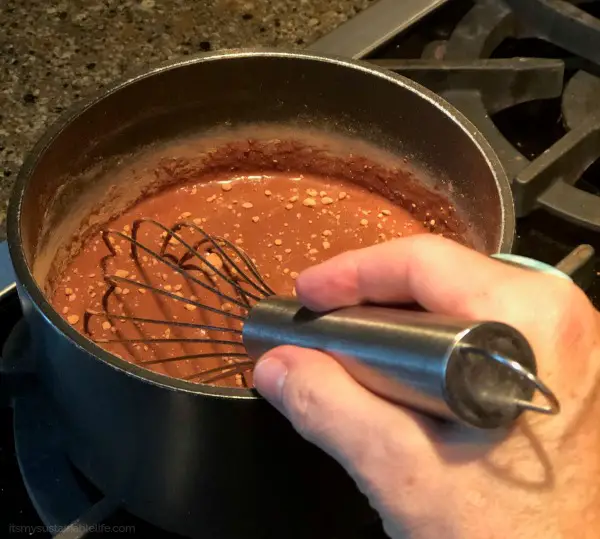 Keep whisking until the mixture is well combined and smooth.  Turn the burner on medium heat and gently bring to a slow rolling boil, stirring occasionally.  Add the butter.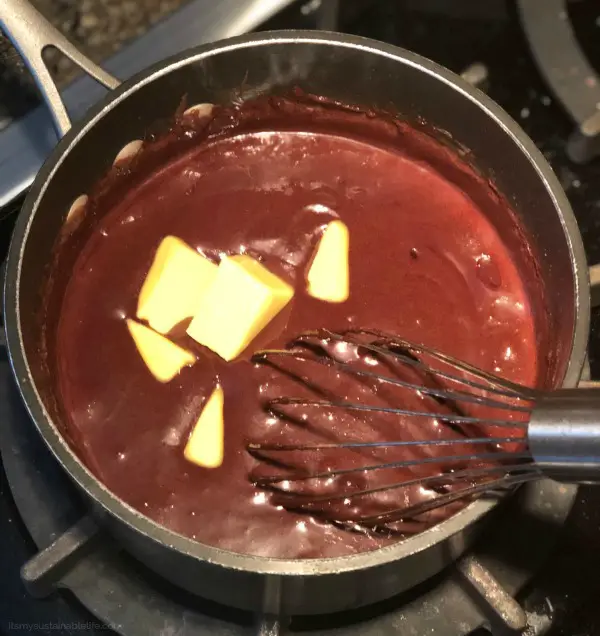 Melt the butter into the mixture and continue with a slow rolling boil until the sauce thickens.  This should take about 5 minutes.  Remove the pan from the heat.  Add the vanilla and stir to combine.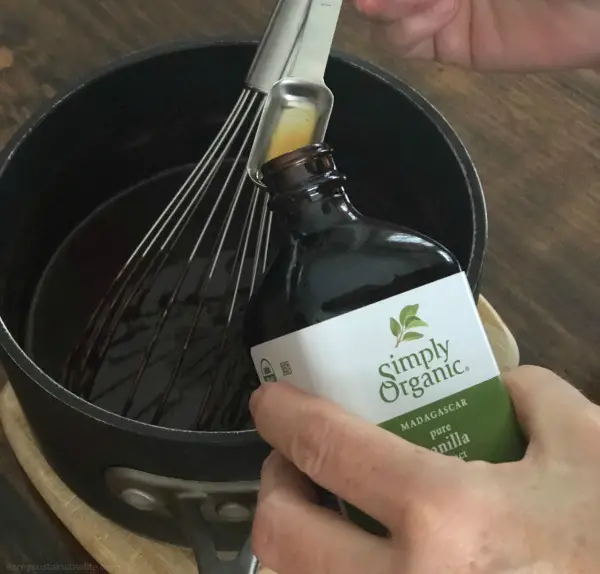 Ready to eat at will!  Have it hot over ice cream and you will enjoy a bowl of fast-melting chocolate and cream, or dip a cookie into it an enjoy.
Store in a glass container with a cover in the refrigerator and I will guarantee it will be gone long before it reaches its expiration date.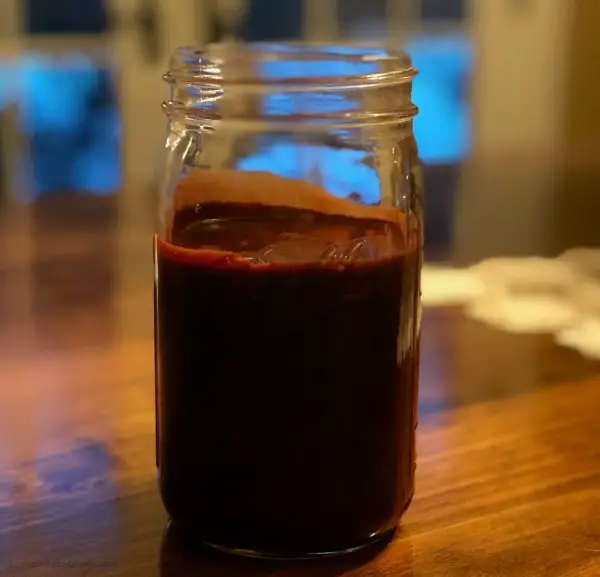 Be sure to give this tasty treat a try!  Share below your favorite ways of enjoying this old-fashioned hot fudge sauce!  
Be Well,
Suzan
Old Fashioned Hot Fudge Sauce
An easy to make, thick, rich hot fudge sauce made with whole simple ingredients.
Ingredients
1

cup

Cacao Powder

may substitute cocoa powder

1 1/2

cup

Sugar

1/4

tsp

Salt

1/2

cup

Half & Half

can substitute heavy cream

1/2

cup

Whole Milk

1/2

cup

Butter

2

tsp

Vanilla Extract
Instructions
In 2 Qt sauce pan combine cacao powder, sugar, salt and liquids.

Whisk all together until smooth 

Turn stove on medium heat and slowly bring to a slow rolling boil.

Melt butter into mixture and stir well to combine

Continue cooking at a slow rolling boil until the mixture thickens

Remove from heat and add vanilla.  Stir well to combine

Store once cooled in a glass container in refrigerator