Learning how to hold yourself accountable will assist in achieving those goals when your resolve begins to dwindle.
This post may contain affiliate links at no additional cost to you.  By making your purchases through the links on this website, IMSL may make a small percentage at no direct cost to you. IMSL only promotes products we use & truly believe in. Please refer to my Privacy & Disclosures for further information. IMSL thanks you for your support!
So you've set your goals, written them down, and scheduled them out, beginning the new year with excitement and firm resolve to meet each and every one of them. But as time passes, the ability to maintain the same level of excitement and determination begins to wane.
A new year has begun. You have your word, set your goals, written them down, and made a plan to institute them. If you haven't made it that far yet, no worries. Be sure to check out the first in our series, Goal Setting – Organizing The Homestead, for some great suggestions to help you on your way!
Having the above set and determined is the first step. Taking action and actually completing the steps needed to accomplish said goals is the next, & possibly the hardest step. We are all eager and excited when first beginning. Come a month or two thereafter, it gets harder to maintain that enthusiasm. Often to the detriment of staying on track and accomplishing those goals set. What is the key to success in completing those goals? Accountability.
WHAT IT MEANS TO HAVE ACCOUNTABILITY
What exactly is accountability? Accountability according Merriam-Webster Dictionary is;
This noun is also known as a "fact or condition of being accountable". In other words, taking ownership of one's decisions & being responsible to oneself for their own actions.
The word itself, "accountability"…how does it make you feel? What kind of emotions does the word invoke within you? Does it make you all warm and fuzzy inside? Or does it make you feel like you've done something really wrong? For me, this word throws me right back to my childhood years…and not in such a good way 🙂
This word makes me feel like I'm ten again and being disciplined for a serious infraction. A punishment. Fast forward a few decades and the word still has a negative connotation associated with it.
In reality, there is no positive without negative. As Buddha says,
In "goal speak", there is no success without accountability. By re-defining or rewiring our response to the word itself, we are paving the way for success. We are ultimately answerable for our own actions. Period.
WHY IS ACCOUNTABILITY IMPORTANT
Why is accountability important? In a nutshell, without accountability, we simply could not be successful in reaching our goals.
HOW DOES ACCOUNTABILITY LEAD TO SUCCESS
As stated, accountability is accepting responsibility for your own actions. Being willing to be answerable for one's own decisions, actions, or lack thereof. By taking ownership of our own actions, we become empowered to make the appropriate plan needed to create success.
For example, take our goal of completing our driveway. In order to complete this goal we need to set the steps, evaluating, finalizing layout, assessing costs & getting quotes, ordering & scheduling supplies and equipment, and finally setting the schedule & deadlines for completion.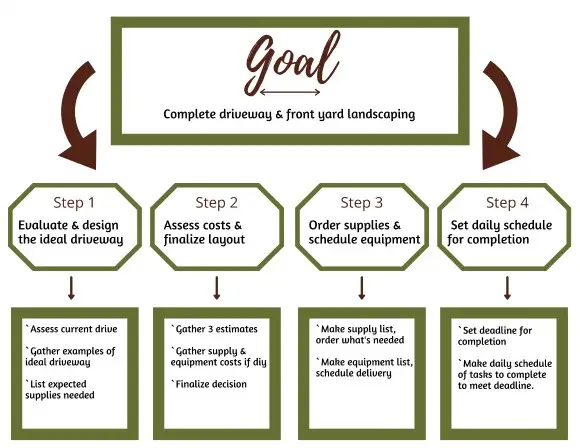 By utilizing our Goal sheet, we define our goal = completing the drive and landscaping the front yard. You can grab your copy of our goal sheet, part of our complete, 12 page, homestead and farm goal setting & tracking planner by visiting our Etsy shop to assist you in this process.
We next break this goal down into obtainable steps.
From each step we then break down even further into actionable tasks that need to be completed in order to accomplish each step.
Once you have your goal sheet completed you can then begin to add these individual tasks to our weekly task sheet. Be sure to grab your complete Homestead & Farm Goal Setting Tracking Planner! This printable download consists of 12 adorable sheets to help guide you in the process of achieving your goals throughout the year, not just in January 😉
By being accountable, one would realize that by not completing anything in step 2 (assessing the cost & creating the final layout), there is no way that the goal of completing the drive would ultimately be completed. Taking ownership of that fact allows us to rely on only us and stop pointing the finger at someone else for not completing the task.
By figuring out what needs to be done, problem-solving any issues that may arise, and taking action creates a sense of empowerment. It's this empowerment that then leads to success.
STEPS TO STAY ACCOUNTABLE
Now that we have a clear definition of what it means to be accountable we now can implement steps to ensure we will remain accountable to our goals.
Know Your Goal – Know why you are setting the goal in the first place. Be detailed, definite, and concise with your goal.
Write Out Goal – As suggested in "Setting Goals", writing something down makes it definitive, more real. Writing them down helps maintain a clear focus of that goal and assists with keeping on track.
Identify Mission – Identifying the mission of the goal will assist in creating a clear picture of the end result you wish to accomplish for that goal.
Reward – Give yourself a small reward & a pat on the back for goals met. This doesn't have to cost money or be extravagant. It can be as simple as giving yourself 15 minutes to relax and enjoy your results with a cup of coffee or a glass of wine.
Mindset – Be in the right mindset. Be positive. Be committed to seeing it through. Nobody completed a goal going into it with a negative mindset.
Visualize – Visualize in your mind what the end result will look like. My driveway is inviting, neat, and beautiful…just sayin'.
Be Prepared – Preparation is key for success. Don't skip steps, be thorough in writing out the goal, scheduling the steps & tasks, and tracking your progress.
Discuss The Goal – Talk about the goal with others. Brag a bit about what you want to accomplish, make it known.
Revisit – Revisit your goals weekly, monthly, & quarterly. Check-in often and be willing to adjust where necessary.
Journal | Track Progress – Utilize the Goal & Project Tracker sheet to write down your progress of each goal.
Vision Board – If you are a visual person, consider creating a vision board and display it in a prominent area of your home where you see it daily.
Time – Give yourself time to complete the goal. Realize, Rome was not built in a day.
Flexibility – Be flexible. Realize life happens and allow yourself to be flexible with deadlines & schedules.
GOAL SETTING ACCOUNTABILITY APPS
Technology is a wonderful thing at times. If you are more technically inclined and prefer that method to good old fashioned pen and paper, apps may be the ticket for you. There are now available a multitude of goal setting and tracking apps available. Everything from free apps such as Evernote and Wunderlist to paid apps such as Habit List and Way Of Life. Our friends over at Lifehack have a wonderfully comprehensive list of 20 different apps where you will find something to suit everyone's needs.
Goals can be a tricky thing. Making them is only a small aspect of the big picture. It's when we hold ourselves accountable that we gain success and quite frankly, happiness. I'm sorry I succeeded….said no one ever 🙂
Hopefully, these tips and tools will have you remaining accountable for all your goals. What works for you already? Love for you to share your thoughts & tips by joining the conversation below!
Love, Light, & Laughter ~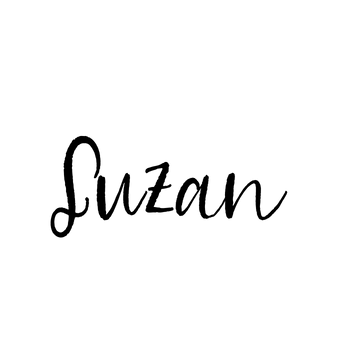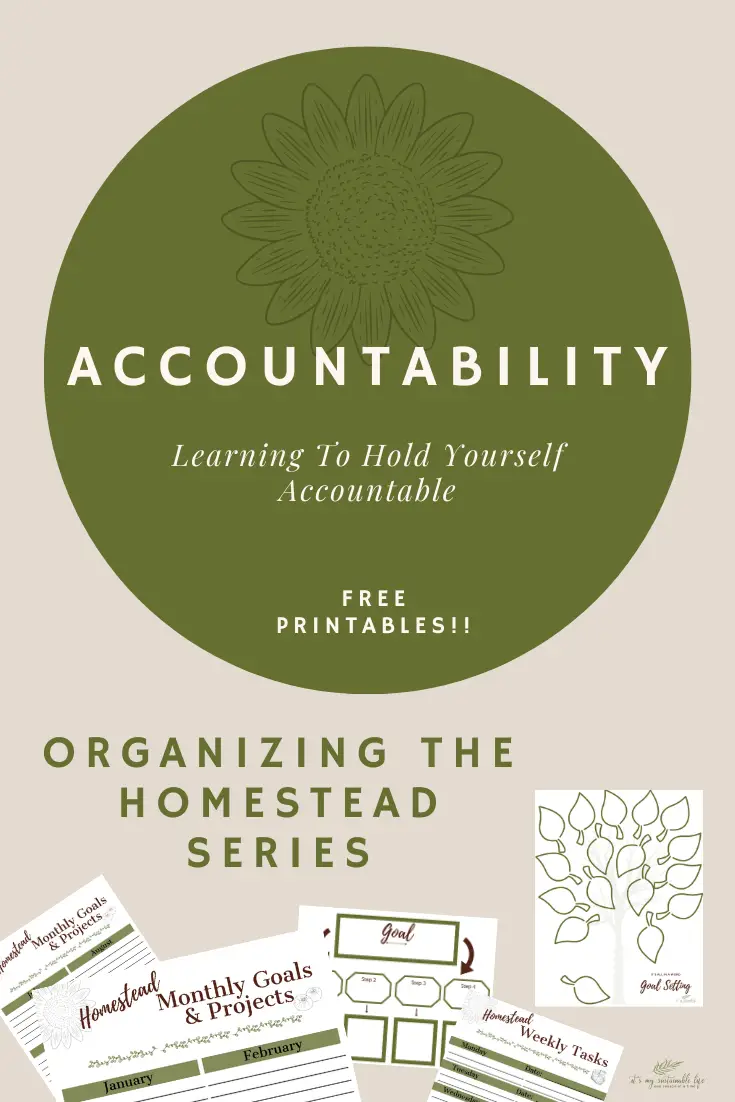 HAVE YOU SEEN THE LATEST?