Who doesn't love an amazing BBQ? What would a BBQ be without the BBQ sauce? Whether you enjoy a traditional BBQ filled the usuals, chicken, beef, & pork, or are in favor of vegan or vegetarian versions, this versatile fermented BBQ sauce recipe will surely please.
This post may contain affiliate links at no additional cost to you.  By making your purchases through the links on this website, IMSL may make a small percentage at no direct cost to you. IMSL only promotes products we use & truly believe in. Please refer to my Privacy & Disclosures for further information. IMSL thanks you for your support!
Our family is no different than many in that we love a great BBQ. What's not to love? Amazing food (why does food always taste better when cooked & eaten out of doors?), gathering of family, friends, & community, & enjoying the outdoors. When we schedule our outdoor gatherings or just an easy weeknight meal cooked on the grill, this is the sauce that is ALWAYS requested.

The original recipe was created by a family member many years ago. With our attention focused on creating a more healthy approach to our food choices, I have recently altered the original recipe a bit to include my Kombucha. If you have never heard of kombucha, take a peek at how I make mine in my post, "Kombucha Kraziness! How To Make With The Continuous Brew Method" and also what makes this beverage such a healthy choice.
To make this BBQ sauce recipe fermented I simply replaced the red wine vinegar with kombucha. You can easily substitute your favorite apple cider vinegar or use the original red wine vinegar. All make for a wonderful, tangy, BBQ sauce!
INGREDIENTS
To make this fermented BBQ sauce recipe you will need the following ingredients.
Org Ketchup
Org Brown Sugar
Kombucha, Red Wine Vinegar, or Apple Cider Vinegar
Org Worcestershire Sauce (I make my own, recipe coming soon!)
Onion
Garlic
Salt
Pepper
HOW TO MAKE
To make this BBQ sauce, simply add all the ingredients as follows, mix together and voila! I highly recommend making this ahead as the longer it sits, the better it becomes. This sauce will last in the refrigerator for up to one month. Make a big batch to have on hand for all your marinating needs 🙂 .
Chop half of a medium sized onion fairly finely or to suit your taste. Mince 1 large clove or 2 smaller cloves and add to the onion. Add 1 C Org Ketchup, 1 Tbl Worcestershire Sauce, 1/4 C Brown Sugar, and 1/2 C acid of your choice (kombucha, red wine, or ACV). Season with salt & pepper to taste and you have the basic BBQ sauce recipe ready to go.
I highly recommend marinating overnight if you can. We were able to marinate only for one hour prior to grilling at this meal. I kept out about 1/2 C of the sauce for dipping as it was a quick marinade.
This BBQ sauce recipe is very versatile. Want it a bit more sweet? Add more sugar. Want it spicy? Add your favorite hot sauce or cayenne pepper. Our family prefers this version just as is. YUMMY!
Enjoy this as a marinade for just about any food of your choice. We love our homegrown chicken to marinate in this sauce at least 4 hours. Better yet? Overnight. When heading to the grill, be sure to leave a bit of the sauce to the side to baste as you grill.
I hope you are able to give this fermented BBQ sauce recipe a try! Have a favorite of your own? Love for you to share with us in the comments below! Be sure to follow IMSL on your favorite social media channels! Happy BBQ'ing!
Love, Light, & Laughter ~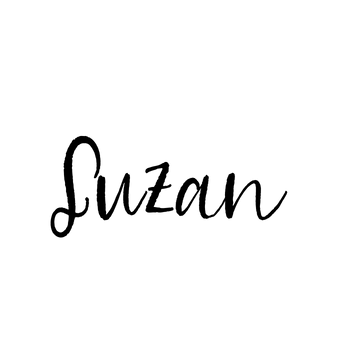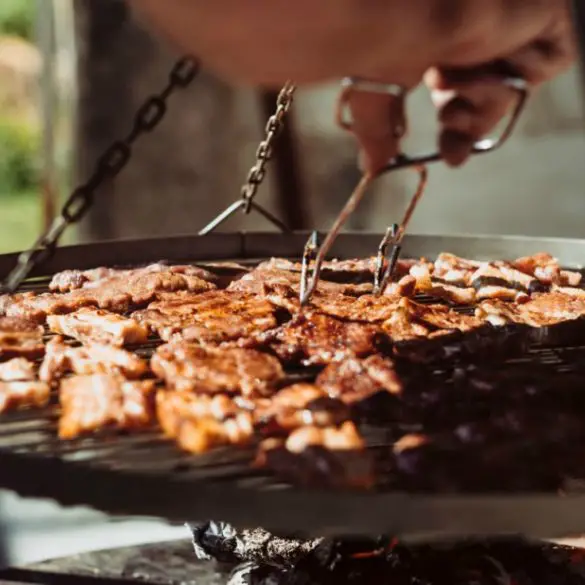 Ingredients
1 C Org Ketchup

1/2 C Vinegar or Kombucha

1 TBl Worcestershire Sauce

1/4 C Brown Sugar

1-2 Cloves Garlic

1/2 Med Onion

Salt

Pepper

Optional: Hot Sauce, Cayenne Pepper, Additional Sugar
Instructions
 Chop onion finely
Mince garlic
Add all ingredients in bowl
Mix well
Season with Salt & Pepper to taste
Add optional spices