Once a staple found in most kitchens, elderberry syrup has made a come back in our arsenals of home remedies. And for good reason. Elderberry syrup is easy to make using this recipe, is a robust seasonal illness remedy, and simply tastes amazing!
This post may contain affiliate links at no additional cost to you.  By making your purchases through the links on this website, IMSL may make a small percentage at no direct cost to you. IMSL only promotes products we use & truly believe in. Please refer to my Privacy & Disclosures for further information. IMSL thanks you for your support!
Here in the Northeast, Fall brings with it beauty, a crispness, and all the iconic images you can imagine…pumpkins, hayrides, and apples. Pretty right? Not to burst your bubble, but Fall also brings with it viruses. Lots and lots of viruses, no matter where you live. With houses closed, heat turned on, schools back in session, germs seem to prevail. What's one to do? Arm yourself and your immune system by learning how to make elderberry syrup with either fresh, frozen, or dried elderberries.
WHAT IS ELDERBERRY SYRUP?
Elderberry syrup is made from…you guessed it, elderberries. Specifically, elderberries from the flowering plant Sambucas nigra, also known as the European elderberry, or black elder. The syrup is made from fresh, frozen, or dried berries along with herbs & ingredients that work synergistically with the elderberry to create a powerful preventative & remedy for colds, flu's.
Elderberry benefits don't stop with just our common viruses, however! Its benefits reach far beyond the common seasonal illnesses, everything from being a digestive aid to increasing heart health. Be sure to check 14 Elderberry Benefits to read more.
HOW IS ELDERBERRY SYRUP USED?
The most common use for elderberry syrup is for treatment of the common seasonal illnesses. Yes, taking this syrup will assist in reducing the intensity & duration of these viruses when they come on, but more importantly, when used as a preventative taken daily it does just that. Prevents you from getting the viruses in the first place! Win! Win!
The typical conservative preventative daily dose of elderberry syrup is 1 Tbl for adults and 1 tsp for children over the age of 1 to help boost the immune system.
For those feeling "off" or displaying the common symptoms associated with these viruses, increase that amount to a treatment dose of 1 Tbl every 3-4 hours (not to exceed 6 doses per day). Children over the age of 1 should take 1 tsp every 3-4 hours per day up to 6 doses.
Why not exceed 6 doses per day? Elderberry is also a mild diuretic and may cause unwanted & unintended side effects if exceeded.
As with any powerful medicine from Nature, consulting with your physician is always advised if you are in question. If you take the following medications, but not limited to, definitely consult with your physician prior to taking any elderberry product.
Diuretics (water pills)
Chemotherapy
Diabetes medication
Immunosuppressants, including corticosteroids such as prednisone, or any medication used to treat autoimmune illnesses
Laxatives
Theophylline (TheoDur)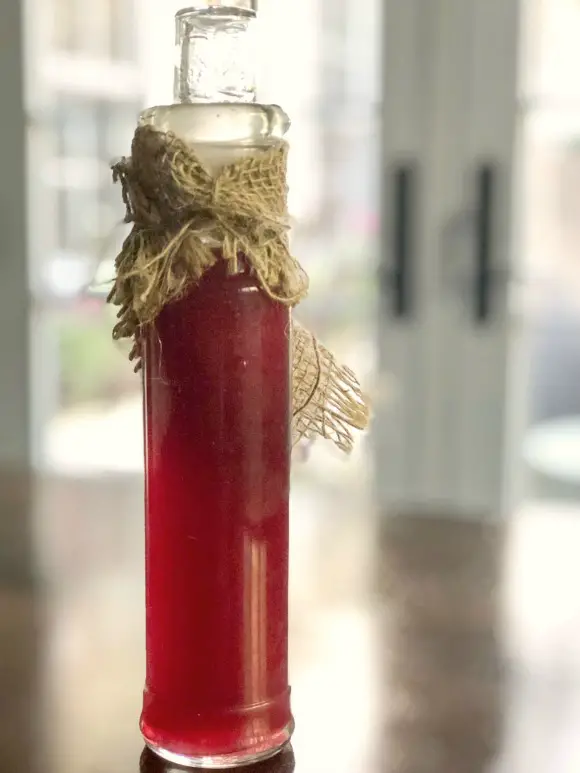 WHY MAKE YOUR OWN ELDERBERRY SYRUP?
It's an easy way to reap the benefits of elderberry! With a little time, a few ingredients, learning to make your own elderberry syrup will insure the immune systems of yourself & your family will be as strong as possible heading into the "season".
It's great tasting! I've never met anyone who tried the syrup and didn't love it. It's a tasty way to get a nutritionally packed dose of goodness into those of all ages.
By making your own elderberry syrup you are in charge of what goes into it! This "base" recipe can be easily adjusted to your tastes. Want just a "sweet" syrup? Don't add the vinegar or echinacea (adaptogenic). NOTE: Echinacea is a powerful adaptogenic herb (counteracts stresses in the body). Those with existing autoimmune issues may want to research this herb as many may experience hypersensitivity toward this herb. Want a syrup that reduces the likelihood of any issues with "infantile botulism" brought on by the use of honey? Use a different sweetener instead!
Learning to make your own elderberry syrup saves $$$! To purchase 8 oz of Elderberry Syrup with ingredients very similar to those stated below it would cost $16.99 which equals $2.12 per oz. To make your own organic elderberry syrup you will need the following ingredients, * is optional:
When making this recipe as stated above in its entirety, the total cost for making approximate 16 oz of syrup (batch) is $20.33 which breaks down to $1.27 per ounce of product!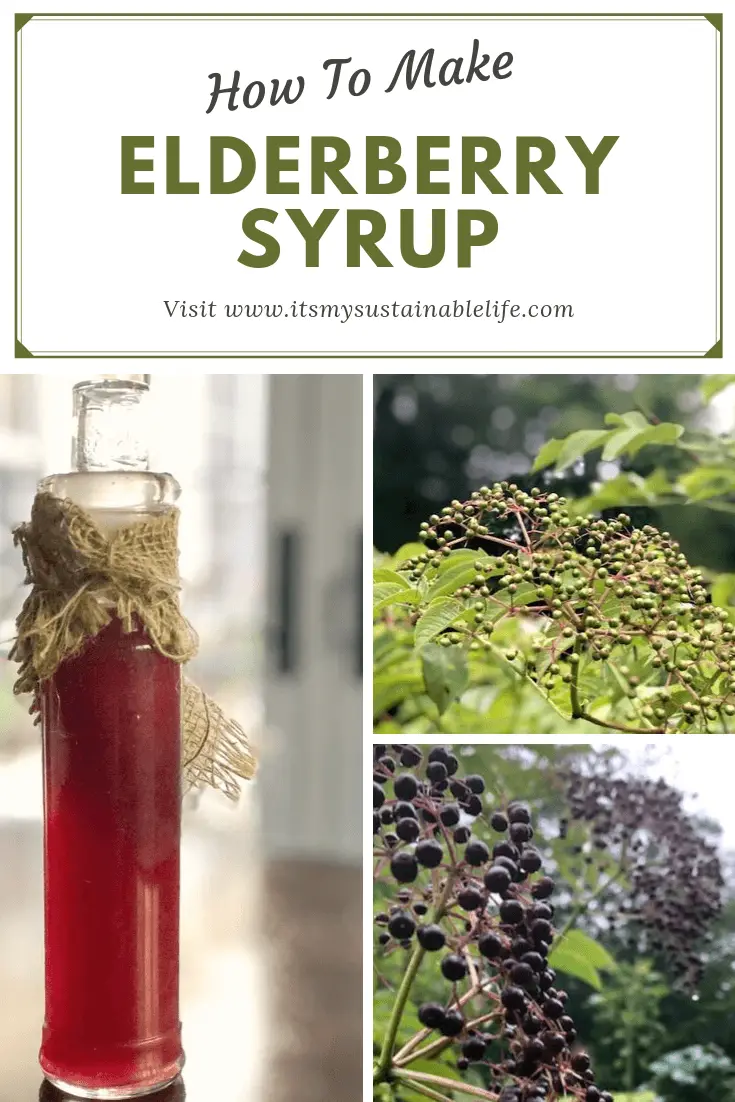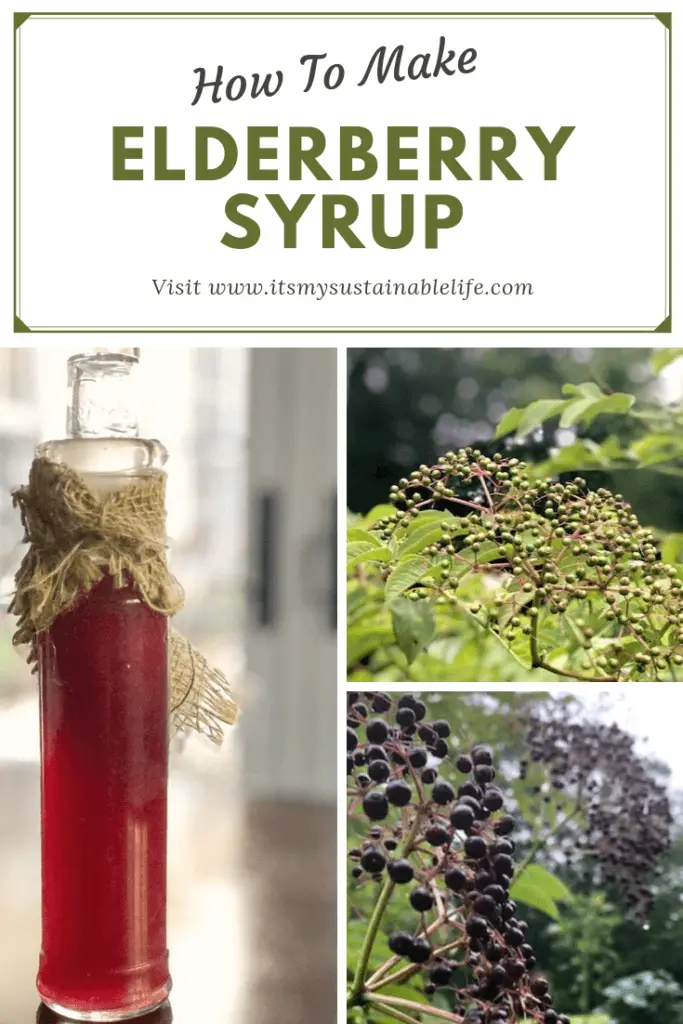 HOW LONG DOES ELDERBERRY SYRUP LAST?
When making elderberry syrup, care should be taken to store it properly. This syrup will last for up to six months if stored in an airtight container in the refrigerator.
It can also be frozen easily into portion sizes. Freezing tablespoon quantities in an ice cube tray, removed, and stored in a freezer bag will extend it's shelf life tremendously. Or you may want to consider freezing in a larger portion size, 1-2 cups, unthaw when needed and then store in the refrigerator for use.
No matter how you cut it, unless otherwise indicated, elderberry is an amazing tool to have in your chest of natures medicines. Not into the syrup? Be sure to check out how easy it is to make your own Elderberry Tincture!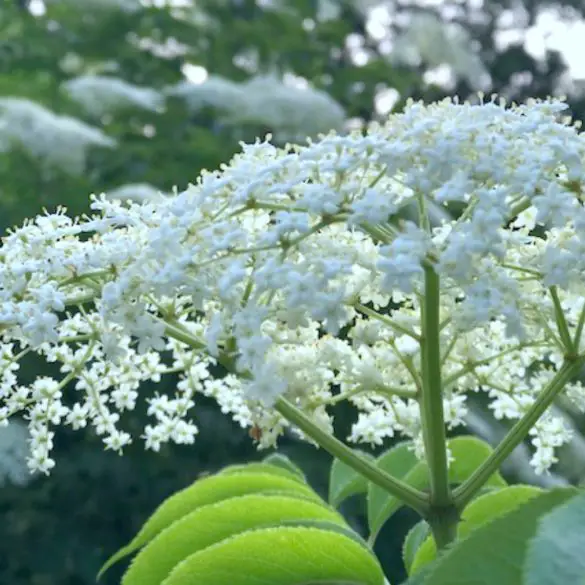 Ingredients
2/3 C Dried Elderberries or 1 1/3 C Fresh/Frozen Elderberries

3 Cups Distilled Water

1/4 C Echinacea Root

2 Cinnamon Sticks

6 Whole Cloves

1/2 tsp Ground Ginger OR a 2-inch piece of Fresh Ginger (preferred)

1 C Raw Honey

2/3 C Raw Apple Cider Vinegar
Instructions
 Place the berries, spices, echinacea root, and water into a saucepan, bring to a boil.
Reduce heat and simmer until the liquid is reduced by half, taking approx. 45 minutes.
Squish the berries to release as much nutrient content as possible.
Let cool.
Strain through a fine-mesh sieve or cheesecloth, squeezing as much of the elderberry juice out as possible.
Add the honey and the raw apple cider vinegar and mix well to combine.
Store in a well-sealed glass container in the refrigerator for up to six months or freeze desired portion sizes.
Notes
* Fresh or frozen elderberries may be substituted with dried elderberries. Use 1/2 the amount of dried to fresh. The recipe as listed will make approximately 1 pint of syrup/32 Tbl.
Don't have the time or desire to make your own? Give our elderberry products a look and let us know if we can help! Feel free to email with any questions or shipping cost inquiries.
Already make your own syrup? Love to hear your recipe by joining the conversation below! As always, stay up-to-date with the latest "happenings on the hill" by subscribing and receiving our FREE Canning ebook!
Love, Light, & Laughter ~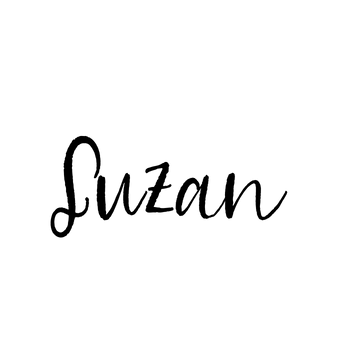 DISCLAIMER
Recommendations and or suggestions made by this blog regarding husbandry and or herbal remedies etc. are not meant to replace solid advice from qualified professionals.  None of the information on this blog has been evaluated by the FDA.  Products or remedies mentioned are not intended to diagnose, treat, cure or prevent disease.  Please do your due diligence.  Research, talk to qualified professionals and proceed at your own risk.