Handmade & homemade gifts made from the heart, those both given and received, are those that are made with love.
This post may contain affiliate links at no additional cost to you.  By making your purchases through the links on this website, IMSL may make a small percentage at no direct cost to you. IMSL only promotes products we use & truly believe in. Please refer to my Privacy & Disclosures for further information. IMSL thanks you for your support!
There may be no better way of expressing love than by giving one thats been handmade & homemade. In fact, some of the most memorable gifts I've ever received have been the most simple, from the heart gifts.
Below find some inspiration for making your own handmade & homemade gifts that most anyone would be honored to receive.
Sharing Is Caring & I Thank You For It ❤️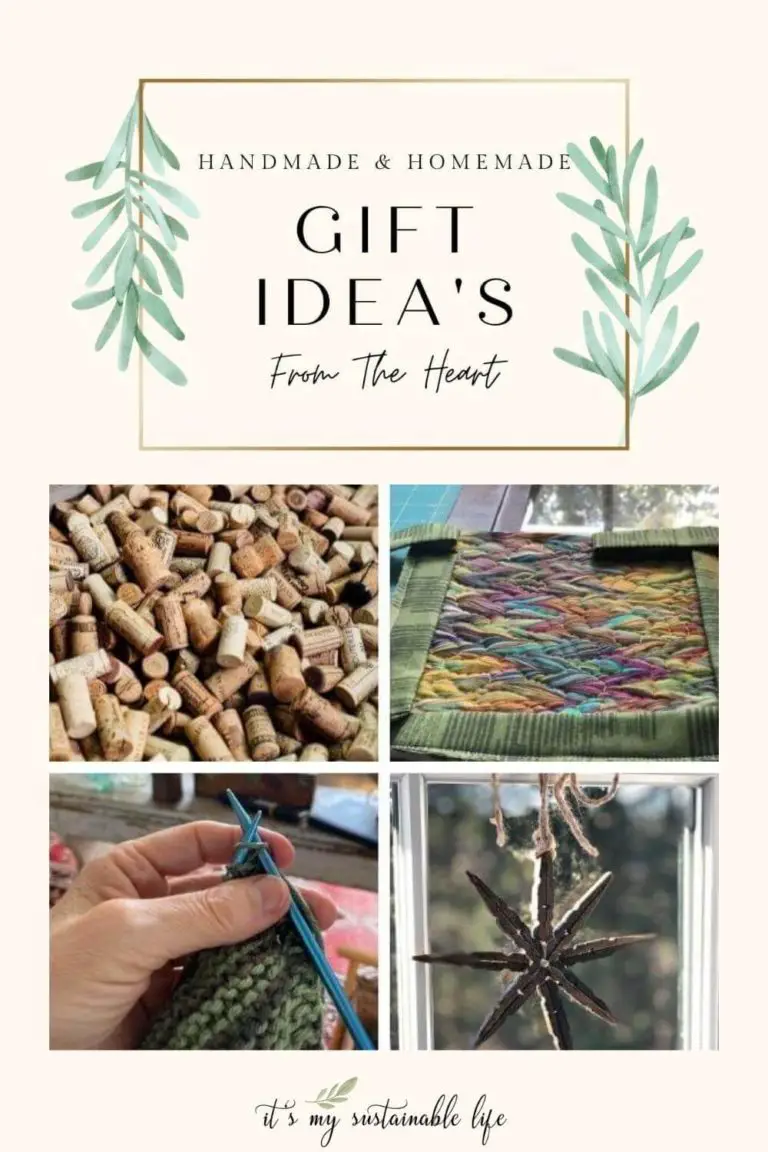 GIFTS FROM THE HEART DEFINITION
If nothing else good has come from the last year, it's that people are realizing they need to "bring it home". Keep it local and support those around us. Whether it's supporting your local farmer, small business, friend or family, this past year has brought home the need to keep it simple & close to home. To get back to the basics of what's really important.
So what exactly are gifts from the heart? To adequately describe what "gifts from the heart" actually means, we need to take a look at what gift giving looks like today.
Whether you are simply giving a "just because" gift, a birthday gift, a gift for a newborn or graduate, or giving a holiday gift, today gift giving is synonymous with shopping. With purchasing a pre-made item, more often than not, one that was factory made, often shipped from far far away.

Don't get me wrong. I've received some very thoughtful gifts that were purchased and not made. But honestly? I have a hard time remembering them without putting some thought into it.
Now ask me if I remember a handmade and homemade gift from the heart? I remember each and every one of them. Not only do I remember them, but I remember the feeling that was invoked when I received it!
For me, "gifts from the heart" are those that come from, well, the heart. They cannot be purchased. You cannot visit a store and pick it out. I feel as though there are two ways to give gifts from the heart.
---
"When you make it yourself & give a homemade gift, you are giving a small piece of your heart along with it." 

— Suzan, IMSL
---
FREE GIFTS FROM THE HEART
Free? Yes. Free. Free gifts from the heart could include those that offer love, kindness, friendship and care. Or one of my favorites. The gift of time. Your time.
For instance, giving a gift of love could entail creating a "love jar". Simply make 52 small tickets or pieces of paper on which you write something you love about that person, place them in a jar, & decorate and bling if you like. Think about a special memories, or jokes only the two of you share, characteristics & personality traits that you adore about them.
What better gift to give or receive than a complete year's worth of weekly reasons why you're loved?
Or what about creating an amazing video of why you love this person? Most everyone today has access to the software needed to create a stunning & memorable video.
Think iMovie or other online software to assist you. Add their favorite songs, photo's, clips from other video's, or interview friends and family, make it all about the person receiving this special gift.
For those who are musically & word inclined, what about writing a song or poem for your recipient? Play or read it for them live, or video tape it to give.
Or what about a "day spent with" gift. Give the recipient a complete day or specified time for whatever they want to do. A gift of time. Yours.
DIY GIFTS FROM THE HEART
For me, giving a gift that I've created from scratch, made myself, or have DIY'd, is like giving two gifts in one. The gift of my time as well as the gift itself.
The gift idea list I've curated for handmade and homemade gifts from the heart hopefully covers everyone on your gift list.
You don't have to be a homesteader for sure! Think those who are organizationally minded, health conscious, crafty, foodies and yes, even homesteaders 😊
I've put together for you a few DIY handmade and homemade gifts, with a few homegrown ones thrown in for good measure, that any recipient would love!
HANDMADE AND HOMEMADE GIFT IDEAS FROM THE HEART
Handmade and homemade gifts from the heart are my favorites to give and to receive! However, it's easy to feel uninspired or stuck in what to make yourself & give at times.
Hopefully this list of some of my handmade and homemade gifts that I love to give as well as a few that I'm hoping to create myself will give us both a bit of inspiration 😊. Please note this is a list for handmade and homemade gift idea's and many of the links are not tutorials (many can be found with a simple google search).
Onward for some gift inspiration from the heart ❤️
HANDMADE AND HOMEMADE GIFT IDEAS FROM THE HEART – BATH & BODY
Now I love to make my own personal care products & those include bath & body one's as well. There is just something so lush about using products that are pure, rich, and, yes, infused with love.
Think about creating an amazing basket filled with products you enjoy yourself & treat your gift recipient to a luxurious day at the spa! Maybe add a few personal care items in there as well such as homemade deodorant and homemade toothpaste along with a few of the more indulgent ones listed below.
A few favorites to consider …
BATH SALTS
BATH BOMBS
INFUSED OILS – Think calendula, rose (see rose water below), and dandelion here in addition to the lavender listed above
SHAMPOO
SUGAR SCRUBS
LIP BALMS
BODY SPRAY WITH ESSENTIAL OILS
HANDMADE AND HOMEMADE GIFT IDEAS FROM THE HEART – FOR CHILDREN
Simple handmade gifts can easily be made & given. Most are inexpensive to make, and can range from the simple to a bit more elaborate.
Think small, painted wooden blocks which can be stenciled to suit. Or what about a more elaborate gift, knitted hat and mitten sets, or crocheted scarves.
So many tutorials and guides to making these suggestions can be found online…
QUILTS & FLEECE THROWS
HANDCRAFTED DOLLS
WALL ART
FORT KIT
HANDCRAFTED DRUM
PLAYDOUGH
CREATE A BOOK
KNITTED TEDDY BEARS
FAIRY MAKING BOX KIT
ROCK TIC-TAC-TOE
HANDMADE AND HOMEMADE GIFT IDEAS FROM THE HEART – FOR & FROM THE CRAFTER
So many crafts to choose from. I recommend sticking to what it is you enjoy or are good at. Or even what you may want to learn 😊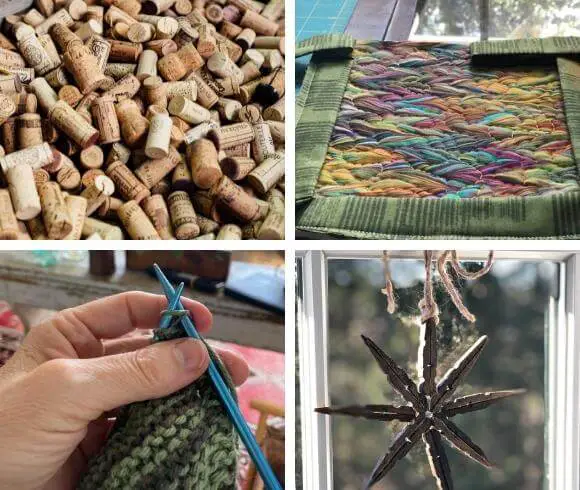 TRIVETS OR HOT PLATES FROM WINE CORKS
DIY TEA TOWELS OR KITCHEN TOWELS
DRYER BALLS
KNITTED OR CROCHETED DISHCLOTHS
KNITTED OR CROCHETED CLOTHING ITEMS – Consider socks, sweaters, hats etc.
QUILT
THROW
UPCYCLED SWEATER THROW PILLOWS
BURLAP SACK UPCYCLES – Think throw pillows, ornaments, & home decor such as candles
CRAFT KITS
QUILTED BAGS & PURSES
JEWELRY
HAIR ITEMS – Think handmade headbands, scrunchies, ties, or barrettes
DRIED FLOWERS
DIY iPAD OR COMPUTER CASE
HANDMADE WOODEN SPOONS
HANDMADE PAPER
HANDMADE AND HOMEMADE GIFT IDEAS FROM THE HEART – FOR FOODIES
Some of these suggestions are specific to an individuals own hobbies. After all, not everyone has access to grow their own mushrooms (although this is one thing on my bucket list 😊 ), or raise their own bee's to share raw honey.
Should you be one of the fortunate that does, however, these gift idea's are right up your alley!
Hopefully, there are many that anyone can enjoy giving as well …
FLAVORED EXTRACTS
PROPAGATED CULINARY HERBS – If you're really ambitious, paint a pot to plant your herb propagations in!
FRESH HOMEGROWN EGGS
HOMEMADE KAHLUA OR LIQUEUR
RECIPE CARDS OR RECIPE FILE
MUSHROOM GROWING KIT
HOMEGROWN FRUIT BASKET
HOMEGROWN VEGETABLE BASKET
ARTISAN CHEESES
MASON JAR MEALS
HERB INFUSED SALTS
DINNER IN A BASKET – Think homemade pasta & pasta sauce along with all the fixings!
HOMEMADE & HOMEGROWN COPYCAT HERB SPICE BLENDS
SOURDOUGH STARTER KIT
MAPLE SYRUP OR MAPLE PRODUCTS
HANDMADE AND HOMEMADE GIFT IDEAS FROM THE HEART – GIFT OF HEALTH
Should you not already be aware, I love to make my own herbal homemade remedies and take care to stock my home apothecary with all the essentials I need to prepare for the long winter months each and every year.
Here are a few favorite to make & share …
VAPOR RUBS
HOMEGROWN & HOMEMADE TEA BLENDS
HANDMADE AND HOMEMADE GIFT IDEAS FROM THE HEART – FOR THE HOME & GARDEN
Who wouldn't love a thoughtful handmade & homemade gift for the home or garden? I know I would 😊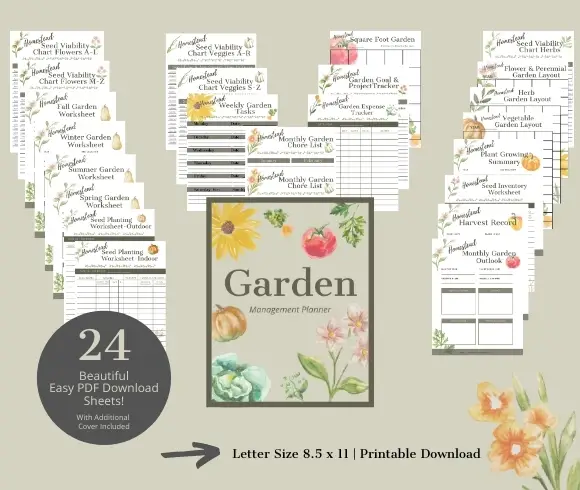 SCENTED AIR SPRAYS
SCENTED PILLOW SPRAY
FIRE STARTERS – Think pinecones, kindling, & paper here, wrapped up nicely. Make it even more special, add a s'more making kit along with it. Don't forget to make these amazing homemade marshmallows to include!
GARDEN ART
GARDEN PLANT MARKERS
HOMEMADE POTTING SOIL MIX
HOMEMADE WREATH
HOLIDAY DECOR
HOMEMADE CANDLES
HOMEMADE POTPOURRI
STARTER PLANTS
FREE GARDENING MENTOR
HAND-PAINTED OR STENCILED COFFEE MUGS OR WINE GLASSES
HOMEMADE DOG, CAT, ANIMAL TREATS
HANDMADE AND HOMEMADE GIFT IDEAS FROM THE HEART – FOR THE ECO-FRIENDLY & NATURE MINDED
Again, these handmade and homemade gift idea's for the sustainably & eco-friendly minded individuals are right up my alley.
HANDMADE BIRD SUET
HANDMADE RE-USEABLE SHOPPING TOTES – Keep an eye out for my favorite ones to make!
HOMEGROWN BIRD SEED
HANDMADE WOODEN BIRD FEEDER
BOUQUET OF PINE CONE FLOWERS
PRESSED FLOWERS
PRINT FABRIC WITH LEAVES
Hopefully you've found a few handmade and homemade gift ideas from the heart that you will be creating & giving. I know I have 😊
Which handmade and homemade gift ideas from the heart will you be making first?
Love, Light, & Laughter ~

Enjoy this article? Please consider sharing it on your favorite social media channel! Want more? Subscribe below for the occasional update with all the "happenings on the hill"!